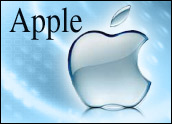 The debate over whether bloggers should have the same rights and protections as professional journalists continues to rage, particularly via Apple's case against three online reporters who revealed what the company has proclaimed were "trade secrets."
On Thursday of last week, a group of media companies, including eight of California's largest newspapers and the Associated Press, submitted a court brief in support of the bloggers, requesting the right for online publishers to keep their sources' identities under wraps.
Mainstream Support
Apple went to court in December seeking subpoenas to determine the source of the bloggers' revelations, claiming the reporters violated nondisclosure agreements and California's Uniform Trade Secrets Act. The company wanted the bloggers' Internet providers to turn over e-mail records so that it could figure out who the secret-revealers were. Last month, Santa Clara County (Calif.) Superior Court Judge James Kleinberg ruled in Apple's favor.
Apple now wants the bloggers to turn over the names of their sources as well. The unnamed online reporters — who at first tried to block the subpoenas — have appealed the judge's initial ruling, arguing that they should receive the same protections against revealing their sources as journalists who work in other media.
Now, bloggers and journalists have insisted that the judge's decision could have implications for the entire journalism field, making it more difficult, if not impossible, to uncover important news ranging from financial corruption to cover-ups in government and law enforcement. Revealing sources means that in the future, sources are unlikely to come forward and the public's right to know will be compromised, they contend.
"I understand [Apple's] wish to keep everything under wraps, but disagree with their contention that they can block journalism about what they do just by stamping 'Trade Secret' on everything in sight," Dan Gillmor, founder of Grassroots Media, a former columnist at the San Jose Mercury News, and a blogger, told TechNewsWorld in an e-mail.
Wider Implications
He said the outcome of the case could have a chilling effect.
"For starters, basic business reporting — in any medium — will be constrained. This is a clear threat to journalism, not just bloggers," he said.
The Reporters Committee for Freedom of the Press filed an amicus curie (friends-of-the-court) brief in support of the journalists last week. The brief was signed by California media companies that own eight newspapers (Fresno Bee, Modesto Bee Sacramento Bee, Los Angeles Times, Orange County Register, San Diego Union-Tribune, San Francisco Chronicle and San Jose Mercury News), the Associated Press, and several newspaper organizations.
To the Reporters Committee, the issue is clear cut.
"If you're doing journalism, the Reporters Committee is going to back you up regardless of the method you use to convey information to the public," Lucy Dalglish, executive director of the group, which provides legal defense for journalists in the United States, told TechNewsWorld.
"What do I mean by doing journalism: They are they gathering information from a variety of sources, collecting it with as neutral a viewpoint as possible, doing something to it editorially, meaning choosing among the facts to tell a story, and presenting it to the public."
Medium Is Irrelevant
Dalglish said that regardless of the medium used to convey the story, the committee would have defended the reporters. But, she said that online journalists may be seen as a bigger target.
"It's pretty clear to me that [Apple] thought they could just go after these folks," she said.
The issue may not be as clear cut to the public, which may have a harder time distinguishing between online reporting and opinion-style blogging.
In a survey released yesterday and commissioned by Hostway, a Web-hosting and managed services provider, 52 percent of respondents said bloggers should benefit from the same First Amendment liberties and protections as other journalists; 21 percent disagreed.