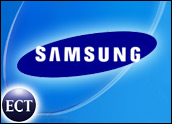 Memory chip maker Samsung Electronics yesterday claimed that it is leading the industry shift from Double Data Rate 1 (DDR1) to second-generation DDR2 main memory. Analysts said Samsung has a six- to nine-month lead against its competition.
DDR2 provides faster speeds, better signal integrity, improved thermal characteristics and reduced power consumption — more than any other memory available today for the desktop, server, workstation and notebook markets.
Features contained in DDR2 that are not available in other memory include on-die termination, 240-pin count, multiple drive controls, off-chip driver calibration and four-bit pre-fetch.
Research from De Dios & Associates suggests DDR2 sales will increase from US$1.5 billion in 2004 to $6.5 billion this year to $18 billion in 2006.
Crossing Over
Samsung points to internal data demonstrating that approximately 40 percent of the company's total Dynamic Random Access Memory (DRAM) output is DDR2 and approximately 30 percent is DDR1 as of July.
This marks the first month that production of DDR2 has crossed over to take the lead from DDR1 in bits produced, Samsung reported.
"The industry has been waiting for a clear indication that DDR2 has become the dominant memory for Electronic Data Processing applications including computing and this is it," said Tom Quinn, senior vice president, memory sales and marketing, Samsung Semiconductor.
"We are seeing an upsurge in interest in DDR2 from system original equipmentmanufacturers as well as system integrators, something that will continue to accelerate into 2006."
Significant Growth
After setting the first 256 MB equivalent milestone of 10 million shipments in July of last year, Samsung said has reached an aggregate production volume of 360 million 256 MB equivalent units by the first half of this year.
This is a 30-fold growth in the past 12 months and one that Samsung believers is a direct reflection of the company's role the DDR2 market. Samsung further claimed its product portfolio allows it to hold up to 40 percent of the global DDR2 market.
Victor De Dios, president of De Dios & Associates, told TechNewsWorld that Samsung has been ahead of the DDR2 curve for some time and is definitely leading the shift as its competitors are just starting to grasp the process.
"It takes time to gear up to get the more stable yields for higher speeds that you need for DDR2," De Dios said. "There's a major learning curve as you begin to handle higher frequencies."
Falling Prices
The 1.8-volt JEDEC-compliant memory features high-speed data transfer rates of 667 Mbps or 533 Mbps, and will be offered in an 800 Mbps version by early next year. Pricing has dropped to where the cost of DDR2 is essentially on par with DDR1 on a per bit basis.
"The DDR1 and DDR2 prices are pretty much the same now," De Dios said. "That's what's encouraging the market shift. Plus, we are seeing a lot more chipsets that are coming in for DDR2 only," De Dios said.
"DDR2 market penetration may not have been quite as fast as some expected, but it's accelerating rapidly now, spiking demand for higher performance to drive increased unit sales of PCs, notebooks and servers."