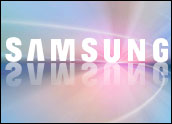 Samsung Electronics has developed a docking station complete with a fuel cell that can power a laptop computer for up to a month. Samsung plans to launch the product at the end of 2007.
A fuel cell is an electronic device similar to a battery that produces electricity from an external fuel supply as opposed to relying on limited internal energy storage. Hydrogen and oxygen are typical reactants used in fuel cells, which have been proposed to power everything from automobiles to laptop computers. Their only byproduct is water vapor.
"Fuel cell technology is on the brink. It's coming. There's still engineering to be worked out, which is why it's not on the shelves yet. But fuel cells are very promising for the future," Endpoint Technologies Associates Principal Analyst Roger Kay told TechNewsWorld.
Firing Up the Fuel Cell Market
With lithium ion batteries beginning to reach their limits, there could be a US$126 million market for micro fuel cells worldwide by 2010, Frost & Sullivan predicts, with the bulk of that growth occurring in 2007 and 2008. There could by as many as 80 million consumers toting fuel cell cartridges by 2012, the firm said.
However, "there are various issues with fuel cells," Kay noted. "One of them is what to do with the byproduct, which is mostly water. The good news is it's not toxic, but what do you do with it? When they run down, do you then trade them in? If so, then where? That is an infrastructure issue that can be worked out, but it hasn't been worked out yet."
Samsung's Fuel Play
The docking station is designed for Samsung's Q35 ultraportable laptop. It contains a 1200-watt-hour fuel cell. Laptop users can power a computer for up to eight hours a day, five days a week for an entire month.
Samsung's dock uses a direct methanol fuel cell. The DMFC offers a maximum output of 20 watts, which is conducive to generating small amounts of power over long periods of time at low temperatures. That combination of qualities makes the DMFC ideal for laptops and mobile devices.
In early December, Samsung announced it had developed the world's smallest fuel cell charger, capable of delivering two watts of power. Dubbed the "SDI," its purpose is to extend the running time of PDAs, phones, cameras and other mobile devices.
Competing Cell Developments
Toshiba is also exploring fuel cell alternatives. The company announced late last year that it had developed two prototype direct DMFC units and had begun testing their operation in MP3 players.
The new fuel cell units have been applied to a flash-memory-based digital audio player and an HDD-based digital audio player. Toshiba said the prototype brings its practical use a major step closer.
Meanwhile, Japanese electronics and handset giants Fujitsu and NTT DoCoMo proudly proclaimed joint development of a high-capacity micro fuel cell with recharger for mobile handsets in July. Still, no one has put a fuel cell for laptops or mobile devices on the market to date.
"The issue with lithium batteries over this past year probably hastened the search for an alternative," Kay concluded. "However, the first year or two after the introduction of fuel cell-based electronics, they will still be largely vanity items and experimental."