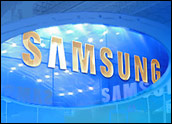 Samsung could be launching as many as four unique versions of its Galaxy Note III when the smartphone debuts later this year, according to ETNews.com.
The company reportedly will release versions that offer the same applications, processors and hardware platforms but will come with a variety of displays, cameras, cases and price points to appeal to a wide set of consumers.
The premium version is expected to launch with an unbreakable AMOLED display, a metal chassis and a 13-megapixel rear-facing camera. That model reportedly will be a limited edition smartphone.
Next in line is a model that also features the 13-megapixel rear-facing camera, according to the report, but it will come with a regular AMOLED display and a plastic case.
The third and fourth versions of the Galaxy Note III are rumored to have LCD displays — the third with the 13-megapixel rear-facing camera and the fourth with an 8-megapixel camera.
Producing the device with an LCD rather than AMOLED display could help Samsung offer the smartphone at a lower price.
Samsung has not confirmed the Galaxy Note rumors, and the company did not respond to our request to comment for this story.
Diversification Discord
One of Samsung's strengths has been recognizing that as the demand for smartphones has skyrocketed, so has demand for greater choices, said Colin Gibbs, an analyst at GigaOM Pro.
Still, four unique versions of the Note III might be too many even for Samsung.
"It's not unusual for Samsung to offer a few versions of its devices with slight internal variations, like storage or processors," Gibbs told TechNewsWorld, "but these latest rumors have the company rolling out versions of the Galaxy Note III with different kinds of screens, casings and cameras. That would be a pretty expensive proposition, and it would risk weakening the Galaxy Note brand, which has thus far been tightly focused."
However, the Note brand has not been an unqualified success for Samsung, according to John Feland, CEO and founder of Argus Insights.
"When Samsung first launched the Galaxy handsets, they tried to straddle the need to brand something distinctly Samsung and make the carriers happy with something for themselves," he told TechNewsWorld.
"This resulted in a broad pantheon of Galaxy handsets released at the same time with related but different names," Feland recalled.
"Samsung's branding told consumers to go ask for the Galaxy phone, but when they arrived at retailers, distinguishing what Galaxy was what actually drove buyers to purchase competitor devices," he maintained.
Learning From Past Launches
If Samsung truly is planning to launch four new versions of the Galaxy Note III, the company must learn from its past mistakes, said Feland.
The demand for phones in a range of price points that come with slightly different features is there, he said, but it's going to be tough for Samsung to target those varied markets precisely.
"It is hard to imagine how the Galaxy Note phablet would diverge enough in configuration to be usefully unique, while at the same time have enough cohesion in the experiences to be called a Galaxy Note," he added. "Samsung's job now is to surprise us with a coherent offering that connects the brand to devices in a fashion that causes consumers to swoon."