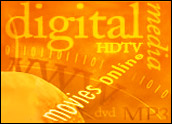 Time-shifting device maker Sling Media on Thursday launched three new versions of its Slingbox remote TV appliances. The new models boast speeds up to 400 percent faster than earlier versions, with support for high-definition TV as well as a variety of other TV setups.
Sling Media peddles consumer electronics that allow consumers to watch television shows any time, via a concept called "time-shifting," much like industry leader TiVo. With its new devices, Sling Media takes things one step further by making a way for viewers to place-shift as well. Slingbox owners can view content from any location through laptops, desktop PCs, PDAs and smartphones using an Internet connection.
Leading the Charge
Sling Media may be ahead of the curve, but it's heading in a validated direction. IDC predicts that about 24 million consumers, representing 9.2 percent of U.S. cellular subscribers, will watch TV or video on mobile handsets by 2010, up from about 7 million this year. Revenue will roughly quadruple and exceed US$1.5 billion.
Sling Media's strategy takes into account the latest television technologies, including HDTV. HDTV delivers up to 10 times the resolution of regular TV and is slowly catching on with consumers.
ABI Research predicts that the HDTV market will exceed $25 billion globally by the end of 2006, buoyed by the U.S. government's firm deadline mandating that TV stations switch to digital programming by April 2009.
Hard Core Slingers
Sling Media, which debuted its first Slingbox just over a year ago, is offering a high-end model designed for HDTV owners and those with multiple A/V devices. The Slingbox Pro offers four sets of audio-video inputs and outputs, including an optional HD component connection for HD set-top box customers.
It also incorporates widescreen support, high quality programmable video, and remote control of A/V devices. The Pro model comes with a price tag of $250.
Sling Media will also make an optional HD component accessory called "HD Connect" available for the Slingbox Pro later this fall. HD Connect will include all the necessary cables to connect HD component video and audio to the Slingbox Pro. This add-on will cost customers another $50 for what the company calls "seamless integration."
At the entry-level of the place-shifting market, Sling Media released the Slingbox AV and the Slingbox Tuner models.
Obstacles Remain
Slingboxes may very well catch on with consumers, according to Stephen Froehlich, an analyst at IMS Research. Though Sling Media is not the only player in the mobile time-shifting race, the firm has at least one advantage: it closed on a $46.6 million round of financing led by Goldman Sachs, Liberty Media and EchoStar Communications in January.
"Moving for-TV content onto your mobile when you want to watch it — at any time — is an important value proposition," Froehlich told TechNewsWorld.
However, several obstacles stand in Sling Media's way, he added. In addition to small screen sizes that may not present television content in the best light, Slingbox and all its competitors face a fundamental problem — lack of bandwidth.
"Only a limited number of people per tower can watch streaming media," Froehlich said. "If this concept takes off, the network is going to be brought to its knees and cable operators are going to have to increase the amount they charge for data going through the network."
Technologies such as Digital Video Broadcasting-Handheld (DVB-H) and MediaFlo represent vendors' attempts to solve such bandwidth obstacles, but analysts say that, at least for the short-term, Sling Media could see growth despite bandwidth bottleneck issues.