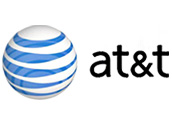 AT&T is teaming up with FiLIP to launch a smartwatch designed to appeal to kids — and their parents.
The colorful, durable FiLIP watch connects to a parent or caretaker's smartphone and tracks the child's location using WiFi triangulation, cellular towers and GPS information. It offers two-way calling to five set contacts as well as the ability to receive one-way text messages.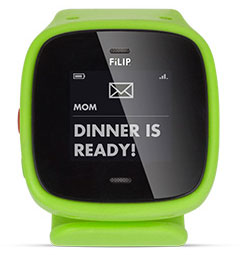 Parents can also set up Safe Zones via the smartwatch. If a child leaves a designated area, the FiLIP responds with an intelligent emergency procedure that records ambient sound, calls the primary contact on the watch, and finds the child's location.
AT&T will be the exclusive provider of the smartwatch, which will be available in the U.S. in the coming months.
Keeping an Eye in the Sky on Kids
FiLIP's smartwatch has several practical elements that will appeal to parents who want to be in touch with their kids but aren't yet ready to equip them with a smartphone, said Ross Rubin, principal analyst at Reticle Research.
"The ability to make calls on the device is a nice feature," he told TechNewsWorld. "For parents that just want a device that will tell them when a child is ready to be picked up from somewhere, for instance, this is a good alternative to something like a smartphone, which might be banned at their school or which will have all kinds of distractions such as games and the ability to text their friends non-stop."
The smartwatch is part of a broader effort to use technological advances to help parents keep track of their kids.
"While some of these previous efforts have been marketed with more of a fear-inducing message in the past, such as helping parents in case their kid gets kidnapped, this one is marketed more on the basis of connectivity," Rubin pointed out. "This is more about staying in touch and letting the kid have a cool gadget, rather than an electronic leash on a child."
That approach will help it compete in the overall tech market, said John Feland, CEO and founder of Argus Insights.
"It looks as if FiLIP has learned from the mistakes of their forebears by adopting a more young-child- friendly design, leveraging the existing smartphone ecosystem, and narrowing the applicability to a small age group that tops out at early elementary," he told TechNewsWorld.
Some Questions
Of course, the smartwatch must be worn for parents to take advantage of its location tracker. Though it's designed to be sturdy, the watch could be accidentally or deliberately removed.
Neither AT&T nor FiLIP has released pricing information about the devices or the data plan. Without knowing both the device and data price points, it's difficult to measure how wide the FiLIP's reach might be, Feland added.
"If AT&T rolls out an offering that requires a separate, high-cost activation, coupled with an expensive watch price, that will limit adoption significantly," he said. "If they allow parents to piggyback the device on their own plan with just a minimal activation fee and reasonable device pricing, adoption rates will be much higher."