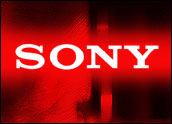 Sony's latest DVD burners, announced today, add compatibility for the DVD-R DL format to its 800 line of dual-layer drives. Its earlier versions supported only DVD+R DL.
The ability to create drives that support both DVD recording formats has been "one of the things that's been cool about the current vendors," according to Michael Gartenberg, vice president and research director, Jupiter Media.
"They have been able to create devices that support multiple architecture," the analyst told TechNewsWorld. "They are preventing fragmentation in the market."
Opposite Stories
He compared it to the emerging high-definition DVD recording market, in which Toshiba (HD-DVD) and Sony (Blu-Ray) are battling over whose technology will become the standard. The battle will slow consumer adoption as people wait for the market to shake out. DVD recordable drives have developed in a more consumer-friendly fashion.
"The hybrid-type drives benefit the consumers because they don't have to worry about which format to buy," Gartenberg said.
The dual-layer discs offer up to 8.5 GB — or four hours — of capacity and 16X single and 4X dual layer recording speed.
The drives — models DRU-800A and DRX-800UL — come with the Nero software package for burning and authoring home movies, creating digital scrapbooks, and backing up crucial data that earlier models also included.
Business Applications
Sony also said it's targeting businesses that do DVD video-based training and share large files; and filmmakers creating prototypes on DVD videodisc.
For those concerned with aesthetics, Sony has included a black replacement bezel to match black PC boxes and it said the external DRX-800UL drive features "a radical, space-efficient vertical design."
The DVD+R format, called "double layer" was introduced by the DVD+RW Alliance. Later, the DVD Forum released its own standard, DVD-R, which it calls "dual layer."
The internal DRU-800A is available now for about US$130, according to Sony. The external DRX-800UL is expected to be on the market late this month and cost about $210. Hewlett-Packard, NEC and Pioneer are among other manufacturers that offer DVD burners that support both formats.