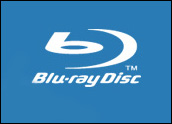 Sony CEO Howard Stringer is adding fuel to the to fire in the battle over next-generation DVD formats. Stringer said movie studios are taking a liking to his firm's Blu-ray next-generation DVD, favoring the format over rival HD DVD technology.
Sony is going toe to toe with Toshiba for share of the high-definition DVD marketplace. Matsushita Electric Industrial also supports Blu-ray.
On the other side is HD DVD, a newer technology with supporters like Microsoft and NEC in addition to Toshiba.
At stake is the ability to gain ground in a media storage market that research firm In-Stat expects to grow from approximately US$33 billion worldwide in 2004 to $76.5 billion in 2009.
Capacity Advantage
Technically speaking, the Blu-ray disc offers more storage space. Blu-ray discs can hold 25 gigabytes. HD DVD discs only hold 15 gigabytes. Both formats offer richer visual experiences and portability.
"This capacity, which seemed too luxurious a year ago, suddenly seems absolutely necessary," Stringer said, referring to Blu-ray's data storage advantage. Stringer is right about the increasing demand for storage, but data storage alone isn't likely to win market share.
Indeed, what may give Sony its ultimate advantage is its favor with Hollywood studios. Blu-ray enjoys the support of many major players in the industry, including Disney, MGM and Twentieth Century Fox.
Sony last week released the world's first seven Blu-ray formatted films. Titles include "50 First Dates," "Hitch" and "House of Flying Daggers." It plans to make about 100 films available on Blu-ray this year.
Universal Pictures stands with Toshiba in the format war. Warner Bros. and Paramount support both formats. Toshiba expects between 150 and 200 movie titles to be available in HD DVD in the U.S., but that may not be enough to keep Toshiba in the fight.
Uncommon Cycle
The tremendous support for Blu-ray is a rare advantage when it comes to media format wars. When home video came out, for example, Disney and Universal sat on the fence between VHS and Betamax for years and even sued VCR companies, Sony included. Disney and Universal lost years of VHS revenues as a result.
It was the same story with CDs and DVDs. Not all media publishers supported the formats when they were initially introduced. That hesitancy has vanished with the next generation DVD format, with an overwhelming majority of studios committed to Blu-ray.
"Having the largest variety of titles, new and old, is what's always been important," Envisioneering analyst Richard Doherty told TechNewsWorld. "Stringer should not be challenged much on his boast."
The PS3 Factor
Sony Pictures is anxiously awaiting the arrival of Samsung's BD-P100 to prove its superiority. The machine sells for $999.99 — twice the price of machines that play HD DVD discs.
The hefty price tag is not likely to hurt Blu-ray's chances, though. In addition to the likelihood that more content will be available over the long term, the PlayStation 3 factor gives Blu-ray and Sony another key advantage: It plays Blu-ray discs and video games and will sell for about $499.
If Sony stays on track to ship 6 million PlayStation 3s by next winter, there will be more Blu-ray players on the market in nine months than DVDs had in two and a half years, according to Doherty's figures.
"The Blu-ray install base alone looks more appealing than HD DVD, and some people would consider the PlayStation 3 standing vertically or horizontally to be even classier than the Blu-ray player Samsung shipped," Doherty concluded.