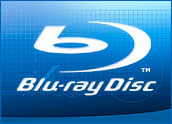 Sony on Thursday announced it would delay the release of the first Blu-ray discs until June 20, giving rival DVD standard HD DVD time to gain traction.
Sony said the discs are ready, but retail and hardware partners asked for the month-long delay so the product launch would coincide with the availability of the first commercial Blu-ray players.
Titles like "Underworld Evolution," "50 First Dates," "The Fifth Element," and "Hitch" will be released on June 20, right before Samsung debuts its delayed US$999 Blu-ray player. Warner Home Video is also expected to ship its Blu-ray movie titles close to the Samsung launch.
"With rival companies' players out there, we don't think Sony is taking a very large risk," Richard Doherty, an analyst at Envisioneering Group, told TechNewsWorld. "Most consumer electronics go into a spring dads-and-grads timeline, or back to school and holiday. This pushes Sony into the Father's Day side of dads and grads, but it doesn't miss the window."
Flooding the Market
Blu-ray players, recorders and computer drives are expected from Sony, Hitachi, Sharp, Panasonic, LG Electronics, Pioneer, Philips, Mitsubishi and Samsung, along with PC hardware from Dell and HP. Gaming hardware will be available from Sony with the release of PlayStation 3, and software will be available to the leading gaming software manufacturers.
Toshiba, on the other hand, supports HD DVD, a newer technology. Toshiba rolled out its first players using the HD DVD video format in late March, beating Blu-ray to market. Both sides have lined up substantial hardware manufacturing and content-provider support, and both sides seem fixed on their own technology as the best solution. Samsung's player is expected to be the least expensive on the market for some time.
At stake is the ability to tap into a media storage market that research firm In-Stat expects to grow from approximately $33 billion in 2004 to $76.5 billion in 2009 worldwide. However, warnings abound that we may be in store for "Beta vs. VHS, Part II" — a standards battle that could stymie industry growth.
Avoiding Consumer Confusion
Sony and Warner could be timing their releases to avoid consumer confusion by waiting until players are available before stocking shelves with Blu-ray DVDs. High-end consumers may end up buying players in both formats.
"In 1997, when the first DVD player shipped, most of the original DVD buyers already owned what were called laser disc players with 12-inch discs. People didn't throw out their laser disc players, but they added their DVD player," he recalled. "Among the premium consumers who can afford these high-dollar DVD players, many are buying both."
The Real Battle
That reality sets up a major battle on a fall timeline when these next-generation DVD players are more affordable to the masses. The market will potentially see the first $500 Blu-ray players from Sony in the form of PlayStation 3. Toshiba doesn't plan to announce a less expensive HD DVD player until about that same time.
"A majority of the electronics companies and movie studios support Blu-ray. It's very hard to bet against that," Doherty noted. "Yet if Microsoft announces next week at E3 that it's shipping a $200 HD DVD add-on for theXbox 360, all the economics could change. HD DVD could look very attractive to what could be 10 million Xbox owners by the end of this year."