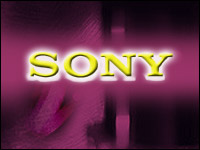 New developments are shaping the high definition DVD landscape. The latest news in the evolving Blu-ray vs. HD DVD format battle comes from Sony, which this week said Japan and the United States will share the same region code for Blu-ray disc players. The company also announced that it has started shipping 50 GB dual layer Blu-ray recordable, write-once media.
"These announcements are small feathers in Sony's cap. We have a lot of feathers to go to get the full effect," Steve Kovsky, an analyst at Current Analysis, told TechNewsWorld.
The Battle Continues
Sony has been going toe to toe with Toshiba for share of the high-definition DVD marketplace for months. Matsushita Electric Industrial, maker of Panasonic products, also supports Blu-ray, as do the majority of the Hollywood studios.
On the other side is HD DVD, a newer technology with supporters such as Microsoft and NEC. The HD DVD camp suffered a setback in July, when a production delay caused Toshiba to postpone the sale of the first recorder supporting the format.
At stake is control over a media storage market that research firm In-Stat expects to grow from approximately US$33 billion worldwide in 2004 to $76.5 billion in 2009.
Expanding the Market
The decision to allow Japan and the U.S. to share the same region code for Blu-ray disc players and movies slated to hit shelves later this year could be significant in the high-definition DVD battle.
Current generation DVD discs and players in the two countries use different region codes, meaning software bought in one country will not work on players purchased in the other. The goal is to allow content producers to better manage release and sale of content around the world.
"The region codes are obviously a measure to prevent copying and keep a lid on content and digital rights management, but I don't think it's going to have a huge impact on most consumers," Kovsky said.
Recordable Discs
On Wednesday, Sony started shipping 50 GB dual-layer Blu-ray Disc recordable (write-once) media with AccuCORE technology. Sony's 50 GB dual layer recordable disc has a suggested retail price of around $48.
The company also confirmed that it plans to start shipping 50 GB dual-layer rewritable Blu-ray Disc media later this year.
"The arrival of 50 GB Blu-ray Disc media is an important milestone in the evolution of this new format," said Mike Lucas, director of marketing for Sony Electronics' Media and Application Solutions Division. "The capacity represents more than four hours of HD quality video, at a 24 Mbps transfer rate, allowing users to take full advantage of Sony's Blu-ray Disc burners and Vaio desktop and notebook computers."
Another Step
Sony's AccuCORE technology has been re-engineered for Blu-ray Disc media and will include scratch guard, archival reliability to prevent data/image corruption and deterioration, stable writing that reduces fluctuation as the disc spins, and temperature durability to prevent warping during severe changes in temperature and humidity, Lucas said.
Kovsky sees the 50 GB Blu-ray disc as another step in the progression of the standard and expects to see it gain some traction with consumers who want to back up overloaded PCs on a single disc instead of on multiple conventional discs.
"These are important steps to getting Blu-ray out in the market, but there are still a lot of barriers that have to be surmounted for Blu-ray to take off," Kovsky said. "Those include the cost of the players. The cost needs to come down to a range that average consumers can afford, and we have to get more movies out."