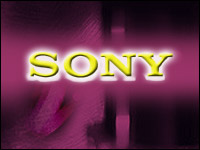 Firing the latest salvo in the war over next-generation DVD formats, electronics companies Sony, Matsushita Electric and Sharp plan to release camcorders using the Blu-ray DVD format in 2005.
The companies are working on a rewritable, 3-inch (8-centimeter) disc. Currently available discs are 12 cm, but they also have 25 GB of memory compared to the smaller disc's 16 GB. Smaller discs, however, are easier to fit in handheld devices.
Battle with HD-DVD
The companies plan to use the tiny discs in a new line of camcorders, which will carry a retail price about three times that of traditional camcorders. The news was first reported in the Japanese newspaper Nihon Keizai Shimbun.
A Sony spokesman confirmed to TechNewsWorld that the disc development was discussed during a panel at Ceatec Japan 2004 last week, but said there was no talk about potential products based on the new disc. Neither Matsushita nor Sharp responded to TechNewsWorld's inquiries.
Sony rivals Toshiba, Sanyo and NEC are working on HD-DVD rather than Blu-ray. Both are designed to have much more storage capacity than the current generation of discs. Blu-ray offers more capacity than HD-DVD, but the latter costs less to produce.
Movie Backing
Analysts have predicted a marketing war between the two formats, with the primary battles involving content — especially Hollywood films and video games.
Movie giant Twentieth Century Fox has given Sony a boost by backing its Blu-ray disc standards for next-generation DVD players. The company has joined Sony's Blu-ray Group, which now consists of 13 companies. Dell, Hewlett-Packard, Hitachi, LG Electronics, Pioneer, Royal Philips Electronics, Samsung Electronics, TDK and Thomson are also members.
Blu-Ray in PS3
Sony is also using the Blu-ray optical drive in its PlayStation 3 game consoles, currently in development.
Sony and its Blu-ray group of partners have said the jump from standard definition to high definition requires a new technology, and that consumers will be unwilling to pay for something that is just an upgrade of existing technology.