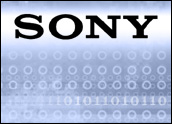 Sony Pictures Digital Entertainment is vying to become the iTunes of the downloadable movie industry. So said Michael Arrieta, senior vice president of Sony Pictures, at the Digital Hollywood conference earlier this week in Santa Monica, Calif.
"We want to set business models, pricing models, distribution models like [Apple CEO Steve] Jobs did for music, but for the film industry," Arrieta said Wednesday. "I'm trying to create the new 'anti-Napster.'"
Sony plans to digitize its top 500 films and make them available via Movielink, a video-on-demand joint venture between Sony Pictures and several other major studios, as well as on mobile phones and via proprietary digital stores within the next year.
Providing a Legal Alternative
Phil Leigh, senior analyst at Inside Digital Media, applauded Sony's strategy. He told TechNewsWorld that the move demonstrates a recognition that the illegal file-swapping that has plagued the music industry could cause problems for the film industry if left unaddressed.
"The best way to meet the challenge is to offer a legal alternative," Leigh said. "The devil is going to be in the details. If Sony is going to offer downloadable movies that make consumers jump through a lot of hoops and deal with a lot of proprietary formats that don't work reliably, then it's a tempest in a teapot."
Competition Heating Up
Sony's announcement comes on the heels of Microsoft's MSN Video Downloads launch earlier this week. MSN Video Downloads will provide daily television programming, including video content from MSNBC.com, Food Network, FOX Sports and IFILM Corp., for download to Windows Mobile-based devices such as Portable Media Centers and select smartphones and pocket PCs.
In mid-March, CinemaNow forged alliances with Warner Music Group and TVT Records to sell music videos on a download-to-own basis via WatchMusicHere.com.
Leigh said competitors' earlier entries aren't worrisome. He told TechNewsWorld that it's not necessarily important who is first to market — what's more important is that the offering is user-friendly.
"ITunes was the first music store that worked reliably with a portable player and it was the first that had usage regulations that were palatable to the consumer," Leigh said. "Unless this new Sony initiative adheres to those principles, the announcement is nothing more than the ravings of a mad man signifying nothing."