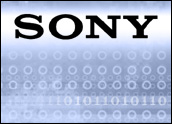 Sony this week said it would venture into the world of Voice over Internet Protocol — with a twist. The electronics giant is partnering with Glowpoint to offer a new consumer version of Sony's Instant Video Everywhere (IVE) service featuring free, unlimited video and voice service for consumers worldwide.
Sony said the IVE service combines the best elements of standard VoIP services with live, face-to-face video. The result is what the company calls VoIP Plus, the next generation of IP-based communications.
Eric Murphy, vice president for integrated visual communications at Sony Electronics, said the IVE service is the result of a shared vision projecting how video will continually evolve as an integral tool that people use to communicate in their daily lives.
"The launch of the IVE service as a free, unlimited use service is a communications watershed moment for consumers — an instantaneous, easy-to-use application that brings people together by literally putting them in the same room," Murphy said.
Calling Out Skype
In a service that seems to take aim at Skype, IVE allows customers to place video and audio calls to cell phones, telephones, and any other traditional video or audio conferencing system, and communicate face-to-face from any broadband enabled location or "hotspot," including coffee shops, hotels, airports, college dorms.
"With millions of Americans already using the Internet for voice-only communications, the demand already exists for something even better — the ability to talk online while seeing each other 'face-to-face,'" said David Trachtenberg, chief executive officer at GlowPoint. "By continuing to innovate with Sony we are bringing a seamless communications experience to people around the world."
No More Islands of Video
With the IVE service, customers are not limited to talking only to other video users on the same proprietary service.
The IVE service's patent-pending standards-based technology allows all users to directly contact all other standards-based video users and even those who do not have video access or Webcams.
Sony said this solves the "islands of video" obstacle that previously restricted wide-scale use of video communications.
A Next-Generation Telephone
Sony said the IVE service replicates the traditional telephone experience, making IP-based video and voice communications similar to placing a phone call. The IVE service's patent-pending features include personal video numbers, multi-person calling, video call mailbox, live video operators and more.
The service also offers multi-function upgrades that are packaged into flat-rate monthly services that range from less than US$10 a month to $19.95 for advanced, professional grade users.
Skeptics Cry Out
Judy Reed Smith, founder and CEO of Atlantic-ACM, told TechNewsWorld she is somewhat skeptical about the demand for Sony's new service. After all, she said, AT&T debuted a video phone at the World Fair in the 1960s that got plenty of attention but never went anywhere. The telecom giant tried again in the 1990s with the same result.
"There have been several video phones on the market and none of them really went anywhere. So it will be interesting to see if this works for Sony," she said. "It has a better chance now than in years past because consumers have been taught to hook phones and cameras together. This may have some appeal in the youth market."