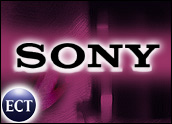 Sony BMG Music Entertainment has reached a tentative settlement with consumers who filed a class action lawsuit over the music giant's digital rights management (DRM) software on CDs, according to documents filed in New York federal court on Wednesday.
The settlement will likely be considered in a hearing set for January 6, 2005.
Sony released a statement saying the company was pleased to have reached an agreement and looked forward to the court approval process. The company did not comment on how much the settlement would cost, but it is estimated that up to 3 million customers bought CDs with the controversial DRM software.
Reviewing the Drama
The Digital Rights Management system in question is an XCP (Extended Copyright Protection) program developed by Britain's First4Internet. The software limits the number of times a CD can be copied by installing itself on Windows PCs used to play the CDs, then hiding itself from the computer's anti-virus software.
Sony's woes began in November when SophosLabs detected a new Trojan horse that exploits the controversial DRM software. The Troj/Stinx-E Trojan horse appears to have been deliberately spammed out to e-mail addresses, posing as a message from a British business magazine, according to Sophos' November 10 report.
Settling Complaints
Consumers complained that the technology violated their rights and a class action lawsuits resulted. Pending court approval, Sony's proposed settlement would allow consumers to trade in CDs from the 52 artists whose products carry the DRM software for new ones without the copy-protection technology.
Sony's settlement would offer consumers who purchased the infected CDs with a cash payment of US$7.50 and one album download from a list of more than 200 titles, or three digital albums in lieu of the cash. Sony would also provide software to uninstall the DRM technology and stop making CDs containing the offensive software.
That doesn't completely end Sony's headache, though. The Texas attorney general filed a separate lawsuit against the company, alleging it violated the state's laws on deceptive trade practices.
The EFF's Two Cents
The Electronic Frontier Foundation (EFF) joined in the preliminary settlement agreement with Sony. EFF Legal Director Cindy Cohn said the proposed settlement will provide significant benefits for consumers who bought the flawed CDs.
"Under the terms, those consumers will get what they thought they were buying — music that will play on their computers without restriction or security risk," Cohn said. "EFF is continuing discussions with Sony BMG, however, and believes that there is more they can do to protect music lovers in the future."
EFF Staff Attorney Kurt Opsahl said while Sony agreed to top production of the flawed and ineffective DRM technologies, "We hope that other record labels will learn from Sony's hard experience and focus more on the carrot of quality music and less on the stick of copy protection."
The Analyst's Take
Inside Digital Media Senior Analyst Phil Leigh told TechNewsWorld that Sony deserves applause for coming to a quick settlement. The company needed to do something, he said, to restore consumer faith in the brand.
"Five or ten years from now people will look back on this incident as one of the factors that will ultimately lead the record labels to disregard all of this copy-protection and DRM," Leigh predicted. "The iPod is clearly moving into the mass market, with about 40 million of them in use now. The mass market is just not prepared to deal with DRM and copy-protection."