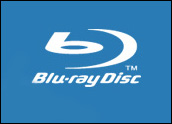 Sony on Tuesday took the wraps off the world's first Blu-ray Disc-enabled notebook computer — the Vaio AR. It will be available this summer.
Toshiba plans to release a notebook supporting the rival HD DVD standard this month. These moves indicate a new twist in the battle between Blu-ray and HD DVD as notebook competition assumes a role in shaping the debate.
The Vaio AR will be able to play Blu-ray high-definition DVD movies. It touts a 17-inch display and sports Sony's Xbrite LCD technology. The computer comes with a device that connects it to high-definition televisions for a larger-screen viewing experience.
"The Vaio AR has the ability to capture, edit and record in HD on a notebook PC right out of the gate," said Mike Abary, vice president of Vaio product marketing at Sony Electronics in the U.S. "Combined with unsurpassed storage capability, our new Blu-ray Disc-enabled notebook computer offers users limitless creative possibilities."
Tit for Tat
Sony's move pushes the Blu-ray versus HD DVD debate back into the spotlight after a stalled start on the release of its first Blu-ray discs. The discs were ready, but Sony said its retail and hardware partners asked for a delay so the product launch would coincide with the availability of the first commercial Blu-ray players.
Blu-ray players, recorders and computer drives are also expected from Hitachi, Sharp, Panasonic, LG Electronics, Pioneer, Philips, Mitsubishi and Samsung, along with PC hardware from Dell and Hewlett-Packard. Gaming hardware will be available from Sony with the release of PlayStation 3, and software will be available to the leading gaming software manufacturers.
Toshiba, on the other hand, supports HD DVD, and rolled out its first players using the HD DVD video format in late March, beating Blu-ray to market. Both sides have lined up substantial hardware manufacturing and content-provider support, and both sides seem fixed on their own technology as the best solution.
"Neither side is giving up. This is tit for tat," Roger Kay, principal analyst at Endpoint Technologies Associates, told TechNewsWorld. "It's one more blow to HD DVD, but I don't think it tips the balance definitely. If it were me, I'd be waiting until this standards debate settles down. You could get marooned in the standard that turns out not to be the winner."
Waiting and Watching
At stake is the ability to tap into a media storage market that research firm In-Stat expects to grow from approximately US$33 billion in 2004 to $76.5 billion in 2009 worldwide. However, warnings abound that we may be in store for "Beta vs. VHS, Part II" — a standards battle that could stymie industry growth.
It could be a couple of years — or more — before a winner in this battle emerges, according to analysts. While the game consoles have a vote in the marketplace, the the camp that gathers the largest following the fastest is likely to emerge victorious.
"If one standard pulls in front definitively then that's the end of the story, but if they remain fairly equally that could delay the conclusion for quite a while," Kay noted.
Vying With Vaio
Sony's Vaio AR is going all out with Blu-ray-compatible features. The notebook comes with a suite of software applications that allow users to edit high-definition footage and share it on Sony high-capacity BD-R and BD-RE Blu-ray discs or on traditional DVDs.
The Vaio AR will ship with Microsoft Windows Media Center Edition 2005 and includes a built-in standard-definition NTSC TV tuner in select models and onboard TV controls, so you can watch and record live television.
The AR Standard model will start at about $1,800, while the AR Premium Blu-ray Disc-enabled model will go for about $3,500. The Premium model will be shipped with the Sony Pictures Entertainment Blu-ray disc release, "House of Flying Daggers," providing a high-definition experience on the PC right out of the box.