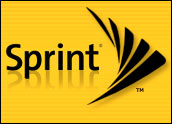 Sprint Nextel on Thursday announced aggressive plans for the expansion of its 3G network, which now covers over half of the U.S. population with mobile broadband data services.
By the end of 2006, the high-speed wireless network is expected to reach an estimated 190 million people nationwide and in Puerto Rico, making it the largest mobility network.
"Sprint is a mobility services company and mobile broadband leader," said Sprint Chief Network Officer Kathy Walker. "We plan to extend that lead through a complete overlay of our Sprint EV-DO network with Revision A technology by the end of Q3 2007, to provide customers an enriched mobile multimedia experience."
2G Upgrades
Walker is talking about Sprint's plans to concurrently implement second-generation technology upgrades later this year to bring additional mobility benefits to users beginning in the first quarter of 2007.
Users currently access various audio, video and data applications with handheld and connection-card devices at average download speeds equivalent to DSL. With the evolution to EV-DO Revision A, the company said its customers will experience downloads and uploads up to 10 times faster.
The faster data rates can enable richer applications and services such as high-speed video telephony, music on demand, video messaging, large file uploads and high performance push-to-talk capability.
Aggressive Plans
Sprint mobile broadband services, which run on the Sprint Power Vision network, already cover approximately 150 million people. Sprint plans to reach about 220 million people in the U.S. with the advanced network by the end of the third quarter of 2007.
Sprint has an aggressive plan to achieve mobile broadband service leadership by broadening its footprint and deploying advanced technology that drives mobility, according to Yankee Group'sGene Signorini, director, wireless/mobile enterprise solutions.
"This announcement keeps Sprint in the forefront in meeting the demand for mobility services. Given the importance of high-speed data services as a revenue source, this is a bold and rewarding move," Signorini said.
A Word From Competitors
Of course, Sprint, with its Power Vision Network, is not the only player in the next-generation wireless network game. Its competitors are also readying to grab market share for 3G services, along with the ancillary revenues.
Verizon Wireless boasts coverage for approximately 150 million people around the country with its EV-DO network and is planning its own EV-DO Revision A. The company hasn't yet announced when it plans to roll out the upgrade. Meanwhile, Cingular has plans to expand its higher speed coverage to most major U.S. metropolitan areas this year.
"Everyone is moving in a race to get consumers onto the faster networks and take advantage of those enhanced services, so look to continue to see more of these types of announcements in the future. It will be interesting to see what the competition announces next week [at the] CTIA Wireless Show," JupiterResearch analyst Michael Gartenberg told TechNewsWorld.
Building Momentum
Sprint is getting an early jump on competitive announcements. It plans to demonstrate EV-DO Revision A connection card technology at the Las Vegas show with industry partners Nortel (NYSE: NT), Novatel Wireless and Sierra Wireless.
This aggressive move by Sprint should further accelerate the company's momentum in wireless broadband services, said Bob Egan, director of emerging technologies, TowerGroup.
"Enterprises and consumers alike have an insatiable appetite for network access availability, speed and quality," Egan noted. "This is an important move by a company who is very serious about raising the industry bar and meeting the important and dynamic requirements of its business and consumer constituencies."