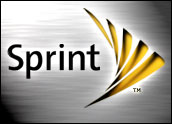 Sprint is taking the guesswork out of keeping tabs on your kids.
Thewireless carrier on Thursday launched the Sprint Family Locator. It's a location-based service (LBS) that lets a parent use a phone or PC to pinpoint the location of a child on a map, complete with the address and surrounding landmarks, and to verify the accuracy of the information within a specified radius.
"Sprint Family Locator is a valuable tool that can help parents and guardians have a better sense of their children's whereabouts when they're apart," said Danny Bowman, vice president of product marketing for Sprint. "This is the latest Sprint innovation that uses GPS technology to improve the way families connect, communicate and locate one another."
Location Services
Sprint Family Locator is available for download on 17 phone models and is capable of locating 30 GPS-enabled phone models on the nationwide Sprint PCS Network and the Nextel National Network. For US$9.99 a month, subscribers can register up to four phones to locate, make unlimited location requests, and send 100 text messages to each phone.
"This is a natural extension of location services we've seen serving the business market to track workers and employees. Sprint has built a bridge to the consumer world and to families," Yankee Group analyst Marina Amoroso told TechNewsWorld. "Sprint has done a good job ensuring that privacy concerns are kept to a minimum…. Kids can always turn the phone off if they don't want to be tracked."
Uses GPS
Here's how it works: Parents can list up to four phone numbers upon activation of the locator service. For additional security, the system employs a safety word used by both parent and child to ensure that permissions have been granted by both parties. Parents can create this safety word only during the registration process. However, they can give others — say a grandparent or nanny — permission to locate a child.
When a parent requests the child's location, Sprint Family Locator uses GPS technology to pinpoint the location on an interactive map and display it, along with the street address and surrounding landmarks, on the parent's phone or PC. The child is notified by a text message each time his or her location is provided to the parent or guardian, ensuring open communication.
Open Communication
Once the child is located, parents can immediately call or send a text message to the child's phone. The parent can set alerts to notify them when the child arrives at a specified location, such as a school, home or a relative's house at a designated time. For example, a parent can be notified whether a child has arrived at school by 8:15 a.m. each day. Information on recent location requests is provided in text and map form.
"We encourage parents and guardians to maintain open and frequent communication with their children," said Nancy A. McBride, national safety director for the National Center for Missing & Exploited Children (NCMEC). "We also remind them to supervise their children and discuss safety tips with them for staying safer when traveling to and from school or after-school activities."