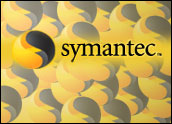 Symantec released the public beta version of its integrated Internet security solution today, which provides broad protection from spyware and adware to home users.
The need to identify and eradicate spyware programs will drive anti-spyware software revenues from US$12 million in 2003 to $305 million in 2008, according to IDC.
Although not always malicious in nature, spyware still causes significant damage to legitimate software, network performance and employee productivity, IDC reported.
Software companies like Microsoft, Ad-Aware and now Symantec are coming to market with anti-spyware solutions designed to tap into this growing market. But Symantec vice president of consumer products and solutions Matthew Moynahan said Symantec's Norton Internet Security 2005 AntiSpyware Edition is designed with the every day user in mind.
Combating Annoyances
"Computer users are fed up with spyware and adware clogging their PCs," said Moynahan. "They are equally unhappy with standalone products that only address one aspect of their security needs. Users want a single, easy-to-use solution that lets them use their machines without having to become computer security experts."
Norton Internet Security 2005 AntiSpyware Edition offers real-time detection and automatic removal of spyware from users' computers and prevent new spyware risks from impacting the PC in the future, according to the company.
This new spyware functionality will be integrated into Symantec's Norton Internet Security, which provides protection from viruses, hackers, and privacy risks. The commercial version is scheduled for release in the second quarter of the year.
Challenging Microsoft
Jupiter Research analyst Joe Wilcox told TechNewsWorld that Symantec is stepping up its efforts in a market that Microsoft has already moved into with a free product. That could make it tough for the veteran security software vendor.
"Spyware is an important category," Wilcox said. "Microsoft has now targeted it specifically, which going forward could mean there is less room for other companies developing software in that space."
However, analysts said software purchases are often made on perceived value and Symantec has had success with its security bundles.
"Symantec has a strong brand and that is a strong asset not to be ignored," Wilcox said. "But some people are happy with free products."