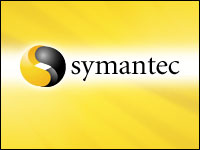 Symantec announced earlier this week that it has been granted a new patent for antivirus technology by the United States Patent and Trademark Office. The patent covers a system that enables detection of complex viruses, worms and spyware.
The technology, "data-driven detection of viruses," is employed throughout Symantec's portfolio of industry-leading information security solutions at the desktop, server and gateway for enterprises and individual consumers.
"Over the years, viruses, worms and spyware have evolved considerably, making detection by traditional antivirus software increasingly difficult and time-consuming," said Carey Nachenberg, a chief architect with Symantec Research Labs who developed and patented the technology. This marks the 16th information security-related patent awarded to Nachenberg in the last eight years.
"This invention fundamentally reduces the complexity of detecting malicious software and shortens the response time needed to address new threats without the need for new product updates or patches."
Market Impact
Basex CEO and chief analyst Jonathan Spira told TechNewsWorld that winning the patent demonstrates thought leadership in the security industry, especially since Symantec initially applied for the patent six years ago.
"This technology has been in use in Symantec's products since 1999," Spira said. "Of course, in the interim, other antivirus software providers have come up with similar tools. It will be interesting to see whether Symantec begins to examine its competitors' products and compare them to the patent."
If Symantec does this, Spira said the greatest impact may be in the area of intellectual property. It remains to be seen whether IP lawsuits could arise now that Symantec owns the rights to data-driven virus detection technology.
Symantec's Strategy
Symantec currently owns 121 patents in a variety of areas including antivirus, intrusion detection/prevention, firewall, security and software management, storage and imaging, software distribution, compression/encryption, anti-spam, anti-spyware and virtual private network security.
"This patent is part of a strategic portfolio that allows Symantec to continue to set the standard for innovation in the information security industry," said Michael Schallop, director of Intellectual Property for Symantec.
"The diversity of our intellectual property assets reflects Symantec's focus and commitment to researching the various types of technologies necessary to develop the industry-leading security and information integrity solutions that our customers need to protect themselves from today's cyber threats."
Modern Threat Detection
Symantec executives said the invention represents a fundamental component of modern threat detection software and is applicable to all operating systems and classes of malicious code.
By establishing a mechanism that enables researchers to write simple detection scripts to allow for complex scanning and emulation of executable files, complex threats such as self-mutating viruses, worms and spyware can be detected, according to the company.
Furthermore, Symantec executives said researchers are able to aim an antivirus scanner at specific regions of each file for inspection, rather that having to scan larger regions of files and slowing down the operation of a computer.