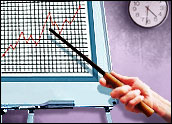 Symbian yesterday reported that worldwide shipments of Symbian phones under the OS-standard tripled in the second quarter of 2005 compared to the year-ago period. The average royalty per unit was also higher than the same period a year ago.
The company shipped 7.8 million Symbian OS phones in the second quarter. Total shipments of Symbian OS phones for the first half of the year totaled14.5 million, a half-year on half-year increase of 191 percent. In fact, more Symbian phones shipped in the first half of 2005 than in all of 2004.
"This 191 percent increase on the equivalent period in 2004 shows the rapid growth in the global market for phones based on advanced operating systemsand that Symbian has maintained and continues to extend its leadership of this global market," said Symbian Chief Executive Nigel Clifford.
Driving Growth
Yankee Group analyst John Jackson told TechNewsWorld that there are two catalysts behind the growth of the Symbian operating system: Nokia and Symbian's investments in getting its platform to scale down to market.
"The key for all the smart phone operating vendors, whether it's Palm or Microsoft or RIM or Symbian, is getting its product into mass market-friendly price points and form factors," Jackson said. "Symbian has taken the requisite steps to achieve that and all the vendors are working toward that. You can see evidence in the market."
Jackson is talking about Microsoft's Peabody project, a low-cost smart phone that will run on the recently released Windows Mobile 5.0 OS. He's also talking about Palm's purchase of Linux-based OS provider China MobileSoft.
"Everybody is working to hit that volume inflection point," Jackson said. "The combination of Nokia as a principal owner and the primary advocate inthe marketplace is a powerful one."
Hungry for More
The Symbian OS worldwide installed base now reaches more than 39 million phones, according to the company, with 54 separate Symbian OS phone modelsshipping worldwide from seven licensees. That's up from 23 phone models and six licensees in the year-ago period.
Eighteen new Symbian OS phone models commenced shipping in the first half of 2005 from Fujitsu, Mitsubishi, Motorola, Nokia and Panasonic. Sixteen of the 54 Symbian OS phones shipping are designed for 3G W-CDMA networks deployed in Europe and in Japan.
"Although we are delighted by Symbian's H1 performance, shipments of Symbian OS phones remain small relative to the overall handset market," Cliffordsaid. "Symbian's strategic focus must remain on driving increased shipments through the adoption of Symbian OS for further handset models, and particularly for the development of lower price, mid-range handsets designed to ship in highervolumes."
The first phone based on Symbian OS v9 — the Nokia N91 — is anticipated to come to market during the second half of 2005. Clifford said Symbian's fullyear performance will be significantly influenced by new Symbian OS products launched during the second half of the year.
Staying Relevant
Of course, no technology company can take anything for granted. Analysts said Symbian's challenge is to remain relevant as other platforms emerge tocompete with its OS.
"The question is what does Symbian mean to an end user in the long-term, or even in the near term? Nobody is rushing out to buy a phone that's built onSymbian," Jackson said. "That's not what the mass market is doing. So it's the whole question of what it is versus what it does and staying relevant."