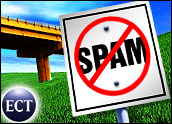 Security software firm Trend Micro announced yesterday it has acquired IP filtering and reputation services provider Kelkea. The company plans to leverage the assets to develop network-level solutions against emerging and evolving threats such as phishing, pharming and botnets-based attacks, and enhance its current anti-spam solutions.
"This acquisition will significantly enhance Trend Micro's ability to develop innovative solutions against threats that we know are still evolving but are extremely concerning to us," said Eva Chen, CEO and co-founder of Trend Micro. "We believe the integration and continued development of Kelkea and Trend Micro technology and capabilities will place us at the forefront of the fight against unpredictable malicious threats."
Kelkea chairman, founder and CEO Dave Rand has been named Trend Micro Chief Technologist of Internet Content Security. Trend Micro will initially offer Kelkea's existing services under its own brand name, and will continue to support all of Kelkea's current customers. Terms of the deal were not disclosed.
A Closer Look
IP filtering is a process for identifying the sources of threats, such as spam e-mail, and preventing these threats from reaching users by blocking incoming communications of known, offensive IP addresses.
Reputation services are becoming key in the fight against spam. Kelkea has an extensive knowledge base containing detailed profiles with statistics and history for more than 1.5 billion IP addresses.
In addition to protecting the e-mail and network infrastructure from spam, reputation services can also be used to defend against threats such as phishing, pharming, and threats launched by attackers using botnets, a collection of infectedcomputers that are used to launch attacks without a user's knowledge.
"Internet threats constantly emerge and even old threats remain persistent problems. This challenges customers to find effective and efficient ways to protect themselves," said Brian Burke, IDC Program Manager. "Within this threat landscape, solutions must combine Web filtering and anti-virus technologies and expertise. This combination can prevent attacks from hitting the network thus reducing the customer's pain."
Merging Counter Attacks
Ken Dunham, the director of malicious code research at iDefense, a Reston, Va.-based threat intelligence firm, told TechNewsWorld that the convergence of various security solutions could help some companies fight the malicious code battle. The acquisition, then, may be a beneficial move for Trend Micro.
"Phishing attacks attacks are commonly generated through spam e-mails or through malicious codes that perform the spammings. But typically it's some kind of spam that redirects people to hostile Web sites," Dunham said. "Those are two separate threats. But from a manual mitigation standpoint it makes a lot of sense to have two companies together that can help to blacklist and or help identify hostile URLs."