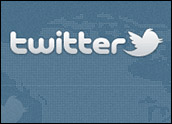 Twitter announced changes to its timeline feature on Tuesday, unveiling a feature that allows users to create custom data streams within TweetDeck.
The custom timelines are designed to help users curate a stream of tweets centered around specific hashtags, events, people or any other piece of information a Twitter user deems noteworthy. The timelines are public and on their own page, making it easy for an organization or individual user to compose, collect and share tweets about a given topic in real time.
For Instance
Twitter highlighted a handful of examples of how custom timelines can be used: The Guardian hosted a Q&A discussion and was able to display the lead question, reporters' answers and reader feedback in one timeline; the Bleacher Report created a custom timeline to keep fans engaged with the latest happenings in college basketball's Champions Classic.
Twitter also is opening up the API that will allow developers to build programming or tools around the custom timeline feature.
The feature is rolling out over the next couple days. Users can watch for the "custom timeline" column to appear in TweetDeck, and simply hit the "+" icon or the "A" keyboard shortcut to get started.
Beyond the Hashtag
Twitter hasn't created a revolutionary new tool for users, but it has made it more convenient for users to make Twitter a gathering place, said Pim Bilderbeek, principal analyst at Gigaom Research and founder of Bilderbeek Consulting.
"Creating a custom timeline with hashtags and search was already a future of TweetDeck," he told TechNewsWorld. "Now it is taken a step further and you can merge hashtags and search into a single timeline. Second, somewhat like Storify, you can now take that timeline from TweetDeck and embed it into your website."
Twitter showed off some well-executed examples of how media organizations can take advantage of the new feature, most notably to place large-scale conversations in one place, said Jim Tobin, president of Ignite Social Media.
"There are Twitter chats, which many brands do. A lot of people participate in those, but there's been no easy way to follow along with the conversation," he told TechNewsWorld. "That was a huge limitation. This solves that."
Preparing for the Unexpected
More importantly, Twitter is hoping to bolster its credentials as the social network to turn to when the unexpected happens, said Tobin.
"Twitter's custom timelines is part of a continued battle between the social networks as to who has the pulse on public reaction to events," he noted. "Twitter, with its open, largely public stream, has been winning this recently, and this move will help even more. Now, regardless of the topic, brands, journalists and individuals can easily pull together a series of tweets."
That focus on being the pulse of the social networking world will be important going forward as Twitter hopes to capitalize on the success of its recent IPO and continue on a path to profitability, Tobin said.
"Facebook says they have more actual conversation; however, the private status of most accounts combined with the mistakes Facebook has made recently by slowing down their NewsFeed have really given Twitter the advantage," he pointed out. "It feels like the much more dynamic network. Custom timelines will increase that perception."