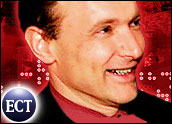 TheUniversity of Southampton and the Massachusetts Institute of Technology (MIT) on Tuesday announced the Web Science Research Initiative (WSRI), a long-term research collaboration that will identify scientific, technical and social challenges necessary to guide the future design and use of the World Wide Web.
Of particular interest to researchers is the increasing volume of Web-based information that documents aspects of human activity and knowledge.
"As the Web celebrates its first decade of widespread use, we still know surprisingly little about how it evolved, and we have only scratched the surface of what could be realized with deeper scientific investigation into its design, operation and impact on society," said Tim Berners-Lee, inventor of the Web and a founding director of WSRI.
Weighty Web Questions
WSRI research projects will weigh such questions as these: How do we access information and assess its reliability? By what means may we assure its use complies with social and legal rules? How will we preserve the Web over time?
"The Web Science Research Initiative will allow researchers to take the Web seriously as an object of scientific inquiry, with the goal of helping to foster the Web's growth and fulfill its great potential as a powerful tool for humanity," said Berners-Lee.
Global Forum
The initiative will provide a global forum for scientists and scholars to collaborate on the first multidisciplinary scientific research effort to study the Web at all scales of size and complexity, and to develop a new discipline of Web science for future researchers.
As the Web evolves, it becomes increasingly clear that a new type of graduate will be required to meet the needs of science and industry, according to Professor Wendy Hall, head of school at Southampton University School of Electronics and Computer Science (ECS), and Professor Nigel Shadbolt of ECS, who is also a founding director of WSRI.
"Already, we are seeing evidence of this, with major Internet companies and research institutions lamenting the fact that there are simply not enough people with the right mix of skills to meet current and future employment demands. In launching WSRI, one of our ultimate aims is to address this issue," Hall and Shadbolt say in a written statement.
Web Analytics in Action
Web analytics will have a role in this work, predicted JupiterResearch analyst Eric T. Peterson. In the context of our collective understanding of the Web, measurement and analysis skills are currently sorely lacking, he told TechNewsWorld.
"As organizations worldwide realize the rich depth of data created by the Internet — information about how content is created, accessed, shared and ultimately used for the betterment of society in general — the need to mine this data using Web analytical tools only increases," Peterson noted.
There is no doubt that the research collaboration between Berners-Lee, MIT and the University of Southampton will be valuable, in Peterson's view. Given the recurring interest in data provided by the Pew Internet & American Life Project, he added, any additional data about how the Internet contributes to an improved understanding our world will certainly be met with enthusiasm.