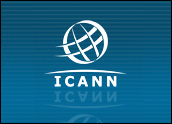 The Internet Corporation for Assigned Names and Numbers, the agency that supervises Internet domain names, has renewed its contract with the United States Department of Commerce to continue to perform the Internet Assigned Numbers Authority function.
The IANA function includes Internet Protocol address space allocation, protocol identifier assignments, generic and country code top-level domain name system management (or, gTLD and ccTLD), and root server system management functions.
"In executing this contract the Department of Commerce has confirmed that ICANN is uniquely positioned to perform this function," said Dr. Paul Twomey, president and CEO of ICANN.
Behind the Scenes
ICANN is a non-profit organization responsible for coordinating the Internet's systems of unique identifiers, including the domain names system (DNS) and numeric addresses that are used to reach computers on the Internet.
ICANN's mission is to ensure the stable and secure operation of these unique identifier systems, which are vital to the Internet's operation. In addition, the group coordinates policy development related to these technical functions through its effective bottom-up consensus model.
The DNS helps users find their way around the Internet. Every computer on the Internet has a unique IP address. Because IP addresses, which are strings of numbers, are hard to remember, the DNS allows a familiar string of letters to be used instead, otherwise known as the domain name. Rather than typing "192.0.34.163," for instance, users can type www.icann.org.
A Five-Year Agreement
The new contract for the IANA function is a five-year agreement, consisting of a series of one-year options. ICANN has held the contracts for this function since 1998. The DoC's National Telecommunications and Information Administration initiated this agreement to maintain the continuity and stability of services related to certain interdependent Internet technical management functions.
"It means that ICANN remains the organization responsible for a range of functions that are vital to the daily operation of the DNS and hence the Internet," Twomey said.
ICANN's relationship with the U.S. has been criticized by other countries. Some believe such ties make political what should be a neutral, global computer network. For example, opponents argue that the U.S. influenced ICANN's decision to reject the proposed .xxx domain for pornographic sites because the ICANN's decision came after the DoC objected.
A Complicated Relationship
The relationship between ICANN and the U.S. government is complicated, according to JupiterResearch analyst Joe Laszlo, and it's not set in stone yet.
"People are reading a lot into the fact that the contract has been renewed, but the memorandum of understanding hasn't yet been laid out," Laszlo told TechNewsWorld. "It's a little unclear at this point just what the ICANN-government relationship is going to look like going forward."
Despite the critics, Laszlo, for one, feels the Internet is in good hands because the American government has its Constitution in place, which includes the First Amendment right to free speech.
"Other countries sometimes grouse that the U.S. has this degree of control over the Internet," he said. "[But] the people who grouse the loudest are the ones that would probably impose more controls over what content is allowed on the Internet."