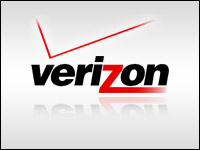 Verizon on Thursday said it will release a semiannual report about the data requests it receives from the government. It is the first major telecom to make such a move.
Verizon and other tech industry giants have come under fire for cooperating with government surveillance programs. Verizon and AT&T in particular were named in documents leaked by former National Security Agency contractor Edward Snowden, which indicated the companies shared customer phone call information with the U.S. government.
Mum on National Security Requests
In addition to triggering a public outcry, those revelations spurred Verizon shareholders, including Trillium Asset Management, to call on the company to publish regular reports on how it shares its data. Verizon initially resisted the proposal, but the company evidently is now willing to be more transparent.
Verizon will disclose how many government data requests it receives regarding criminal cases. It will break down the data into categories including court orders, subpoenas and warrants. Verizon also might report on requests it receives in emergencies.
The company will not publish information on data requests pertaining to national security concerns.
Verizon plans to release the first report in early 2014 and to provide semiannual updates thereafter.
Thumbs Up From Consumer Advocates
Verizon's move was applauded by groups including the Center for Democracy & Technology and the American Civil Liberties Union, which noted that it was an important first step in protecting consumer data. The ACLU encouraged AT&T to release a similar report.
"Shareholders and customers like to see that if they are angry about something, a company will respond," said Trip Chowdhry, senior analyst for Global Equities Research.
"Usually, getting information out into the public and letting people go through the data is a better strategy than letting them be angry that a company is hiding some kind of information from them," he told TechNewsWorld.
First Step
The public advocacy groups also praised Verizon for being the first major U.S. telecom to publish this information. Many Silicon Valley companies, including Google and Facebook, already issue transparency reports regarding their government data requests.
Staying in front of the information should ensure that Verizon's bottom line doesn't suffer due to outrage over government surveillance operations, said Joel Espelien, senior analyst at TDG Research.
Despite all the public scrutiny over the NSA programs, Verizon hasn't seen a mass exodus of customers — but issuing a semiannual transparency report is a gesture of goodwill to reassure those who may be a shade less loyal.
"Verizon hopes that the public blames the government, and not them, for the intrusion on privacy that these requests represent," he told TechNewsWorld. "They also hope that the public backlash will cause the government to make fewer requests going forward. Although nothing is certain, I think they are more or less correct on both counts."