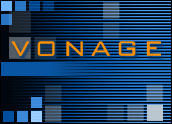 Internet telephone company Vonage on Wednesday struck a deal with European WiFi network operator The Cloud. The partnership gives Vonage customers access to its VoIP service over The Cloud's UK wireless broadband network.
Vonage customers equipped with its WiFi handset will be able to make VoIP calls from The Cloud's WiFi hotspots as part of the standard Vonage subscription — there will be no additional charges.
"Enabling users to make telephone calls while on the move is the inevitable next stage of the VoIP revolution. Vonage's partnership with The Cloud will provide our customers with the ability to make cheap voice calls while on their travels," said Kerry Ritz, managing director of Vonage UK. "For small and medium businesses, where controlling telecommunications costs is important, the service will be a great way of staying in touch while out of the office without relying on costly mobile phones."
Calling All Hotspots
Beginning next month, Vonage customers will be able to use their selected local geographical phone numbers to make VoIP calls from any of The Cloud's national network of over 7,000 WiFi hotspots.
Vonage users will access The Cloud's network via their Wi-Fi phone as soon as they are within range. There will be no password or user logon process; users will pick up the WiFi signal strength and be able to make and receive calls immediately, the company said.
Hotspots include all major UK airports, First Great Western train stations, Coffee Republic outlets, Little Chef cafes, Swallow Hotels, as well as over 4,000 pubs and regional hotels across the country.
Free at Last
Of course, Vonage has offered WiFi phones in the past for home service. The theory was that you could also use the phones at WiFi hotspots when you are away from home. The challenge has always been that most WiFi hotspots aren't just open and free for anyone to use, said Ovum Research Analyst Jan Dawson. You have to sign on to them. You have to pay for the them.
"This deal means that all the hotspots associated with The Cloud are available for Vonage's WiFi customers to use when they are out and about as well," Dawson told TechNewsWorld. "It obviously falls well short of a mobile service, so it's not earth shattering and it's not a direct competitor to mobile."
The deal could be seen as a precursor to launching a slightly more clever device, which would combine mobile phone technology with WiFi, according to analysts. That would allow callers to switch from cellular technology to WiFi when it is available, in order to make cheaper calls.
Defining New Hot Zones
In addition to conventional WiFi coverage, The Cloud is also launching a number of city center hot zones in Birmingham, Cambridge, Edinburgh, Leeds, Liverpool, Manchester, Nottingham and Oxford, along with the London boroughs of Kensington and Chelsea, Camden and Islington.
These urban hot zones draw on the Cloud's experience gained from deploying large scale sites like Canary Wharf, The British Library and The Royal Festival Hall in London. Later this year The Cloud will be deploying a WiFi network across the entire Square Mile in London — all of which will be accessible to Vonage users.
"Having mobile VoIP using handsets on our network is an exciting development for us and we believe it will lead to huge growth in the VoIP market as end-users realize they can save money and be connected without needing a laptop or other bulky device," said Bobby Sarin, COO of The Cloud.