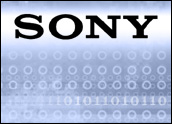 Webcasts are finding an audience with everyone from basketball fans to churchgoers to music lovers. Now, record companies are beginning to wake up to the possibilities of Webcasting as a scouting tool.
RCA/Sony BMG has signed a little-known British singer to a record deal after watching live performances webcast over the Internet from her living room. Twenty-four-year-old Sandi Thom boasts an online audience of more than 100,000 people around the world.
What's more, Sony wasn't the only label interested in signing the young webcaster. Several record labels reportedly approached Thom after watching her series of 21 consecutive webcasts online.
Webcasting Growth
Thom's audience is paltry compared to the more than 15 million streams of live video served up over the first three rounds of the NCAA men's basketball championship tournament.
It's even less significant in light of NBC's success serving up 9.1 million video streams, or more than 125,000 hours of video, over the two weeks of the Olympic Games.
Still, it's not too shabby for an underground singer in Britain. Thom's story is one that could be replicated by other bands as the Internet opens up new possibilities for artists, according to analysts.
"Look at what's happening at MySpace. A lot of record companies have taken notice of the fact that a lot of bands are promoting themselves through the Internet," said Yankee Group analyst Boyd Peterson.
Reducing the Risk
Peterson looks at it this way: A record company is basically a promotional vehicle. Its first task is to find what could be a hot artist, but it's always a risk. In Thom's case, Sony may have lessened its risk by hooking into a pre-existing audience.
"The great thing about using the Internet and these various sites [to scout for talent] is that you can reach into that audience and find a person that already has 100,000 followers," Peterson told TechNewsWorld. "Obviously, some of that will translate into traditional forms of payment for that particular artist."
Scouting around on the Internet for the next big thing could become the next big thing. After all, Peterson noted, hanging out in bars after midnight in search of raw talent may be fun for some scouts, but it's more convenient to scour the Web to find a great voice with an established audience.
Kudos to Sony
Yankee Group research demonstrates the amount of video available on the Web has grown enormously over the last few months alone. It's moving so fast, Peterson noted, that researchers are having a difficult time forecasting the phenomenon.
Peterson offers kudos to Sony for paying attention to the Internet populace and taking advantage of the medium's ability to build up an audience. Of course, there is another side to the equation: Thom losing her underground appeal.
"This is still unknown territory. The question is how much of the appeal of a singer like this is because she's underground. It's a classic trade-off in the music industry. There are a lot of people that like that discovery process. They like to be cool. So when the artist actually gets over to a big label, all of their original fans will think the band sold out," Peterson said.