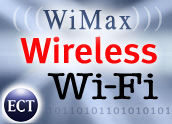 Canary Wireless today announced the release of its Digital Hotspotter device, a WiFi detection and analysis tool with an LCD display that provides essential network information to WiFi users and technology professionals.
The company says its device is the only one on the market to provide smart signal analysis, including network ID, encryption status and channel data for multiple networks.
"As WiFi users become accustomed to using high-speed Internet access when and where they need it, versatile tools for finding accessible WiFi networks become essential," Benjamin Kern, co-founder of Canary Wireless, said.
Feature Set
John Yunker, an analyst at Byte Level Research, told TechNewsWorld that the features on the Canary Wireless Hotspotter device represent a big step forward.
Those features include a signal strength indicator that can indicate best location to get online, display of multiple overlapping networks and detailed information for each network, and an encryption indicator that shows whether a network is accessible or closed.
Rogue access point detection and security enhancements are also part and parcel of this device. Canary is claiming users will not get false readings from microwave signals or cordless phones. The device does not require any additional software or hardware and can be branded with a company logo.
"The current crop of detectors can be frustrating because they may detect signals that the user may not be able to access or that may not be secure," Yunker said. "The Canary device provides the type of information that will save computer users the trouble of popping open their laptops prematurely."
Customer Satisfaction
Customers are also giving the Canary device two thumbs up. Dean Knuth, national account manager for Northrop Grumman Mission Systems's wireless division, tested the device in the beta stage.
"The Canary Wireless device is remarkable in its ability to quickly locate WLAN access points as well as important information on their channel and encryption," Knuth said.
Canary's WiFi detector costs US$49.95, unless purchased in volume.