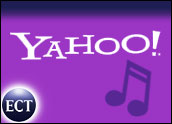 Yahoo and Linksys on Thursday said they have developed a new plug-in that allows people to stream music from Yahoo Music on a PC to their home stereo. The transfer is made possible using Linksys' Wireless-G Music Bridge.
The software is integrated into both the Linksys Wireless-G Music Bridge and the Yahoo Music Engine. The Yahoo Music Engine allows people to do things like play and save songs, share music via Yahoo Messenger, transfer music to compatible portable devices, access pre-programmed radio stations, burn CDs, and create playlists.
"We are committed to being essential in our users' lives and this relationship builds on our focus on providing their Yahoo Music services to them wherever and whenever they want it," said Dave Goldberg, vice president and general manager at Yahoo Music.
The Price to Pay
Of course, there is a price to pay for the wherever, whenever aspect of digital music.
First, there is Yahoo Music Unlimited subscription service fee. The subscription allows users to build music libraries from a catalog of over 1 million songs, access personalized music recommendations, and commercial free radio stations. That's US$6.99 a month, or $4.99 a month for an annualsubscription.
Then there's the higher-priced plug-in. The Wireless-G Music Bridge is available from retail, e-commerce and direct response at a street price of $99.99. The Yahoo Music Engine music management software, on the other hand, is free.
Yahoo will also provide a $20 rebate on the Wireless-G Music Bridge when users sign up for a one-year subscription to Yahoo Music Unlimited.
Gauging Consumer Interest
Do people really want to push music from their PC to their stereo? Apparently so. In a recent survey conducted by research firm In-Stat, more than 60 percent of respondents expressed that they were at least somewhat interested in connecting their PC to a stereo system to listen to digital audio files.
"Sending audio from a PC to a home entertainment center was the top response in our study as to what type of media consumers wanted to stream using a home network," In-Stat analyst Joyce Putscher said. "The Linksys and Yahoo relationship should help make customers even more aware of what they can do with their music services and where they can access them. It's a good collaboration that should serve the market well."
Gunning for Subscriptions
Yahoo's product is nothing new in the digital media marketplace. Rhapsody has been offering a similar service through Real Networks for a couple of years. But it is new for Yahoo.
"The Linksys partnership will strengthen Yahoo's competitive position in the subscription marketplace," Inside Digital Media Senior Analyst Phil Leigh said.
Headed for Mainstream
This year will see plenty of emphasis on getting digital media into the living room, he told TechNewsWorld. Yahoo, Google, Apple and Microsoft, along with traditional entertainment players like Sony and Panasonic, are intensifying efforts on this front.
"All the constituents feel it's a serious race now," Leigh noted. "The iPod is not an early adopter phenomenon any more. It's a mass market phenomenon. It's a very clear signal that the entertainment media companies need to get ready for the same things to happen in video. Digital media has got to geton the television and the stereo is just an indication of that."