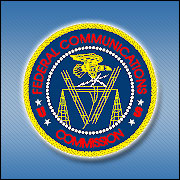 The Federal Communications Commission and five major U.S. wireless providers have announced an initiative to create a database of stolen mobile phones in an effort to combat smartphone theft.
AT&T, Verizon Wireless, T-Mobile, Sprint and Nex-Tech Wireless, carriers that together provide service to about 90 percent of wireless customers in the U.S., said they will not reactivate phones that have been reported stolen.
The program will begin by Oct. 31 in the U.S. and will expand globally across carriers over the next 18 months. Police department chiefs from major U.S. cities including New York; Washington, D.C.; and Philadelphia joined FCC chair Julius Genachowski in announcing the initiative.
Ten years ago, mobile phone thefts accounted for about 8 percent of New York City's overall robbery cases, but since then the number has climbed to 40 percent, according to Ray Kelly, commissioner of the New York City Police Department.
Proponents of the new system hope that with carriers agreeing not to reactivate a phone that's been reported stolen, potential thieves will have less incentive to steal a smartphone.
The FCC didn't return our requests for further comment.
Identify Theft Still Looms
While the initiative could significantly decrease violent smartphone theft, the threat of data and identify theft still looms when a smartphone goes missing or is stolen. Especially as smartphones become tools for more personal interactions such as online banking, security risks can be great for users who don't take proper security measures.
To address that issue, the FCC has advised users to take preventative steps to avoid data theft. As part of the new initiative, smartphones will educate customers more thoroughly on how to secure smartphones with passwords and with outside applications that can lock, locate or wipe smartphones in the case of theft or loss.
"This reduces the number of robberies and violence involved in theft, which is great," Robert Siciliano, a McAfee consultant and identify theft expert, told TechNewsWorld. "All that being said, many stolen phones get put on sites like eBay and are sold overseas, where carriers don't care whether it's lost or stolen. This is a step in the right direction, but it's not going to solve the whole problem."
Even though a phone might be deactivated, a thief could potentially still turn a stolen phone on and use a WiFi connection to connect to sensitive data, making passwords and security applications still very important.
"This does add some security, and it's a step in the right direction," John Sileo, founder of thinklikeaspy.com and keynote speaker on data privacy, told TechNewsWorld. "But there should be more functions on a phone that the consumer doesn't necessarily have to pay for that would add more security."
Catching Up
It may take a long time before wireless customers in the U.S. have more embedded security in a phone, though. Places like the UK, Germany and France already have similar database systems in place.
"It's time for us to catch up with the more progressive countries," said Sileo.
That type of legislation lagged in the U.S. because traditionally wireless providers lacked the incentive to agree to permanently deactivate a phone, said Siciliano.
"The companies that provide us service are getting paid to provide us that, and it's not really in their best interest to turn off a phone for life," said Siciliano. "They're making money off a phone that works, not one that's deactivated, but this legislation is changing that a little."