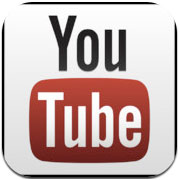 YouTube viewers curious about what other users are watching across the country can now find out, thanks to a new feature from the streaming video site that displays data about what is being shared and viewed throughout the U.S.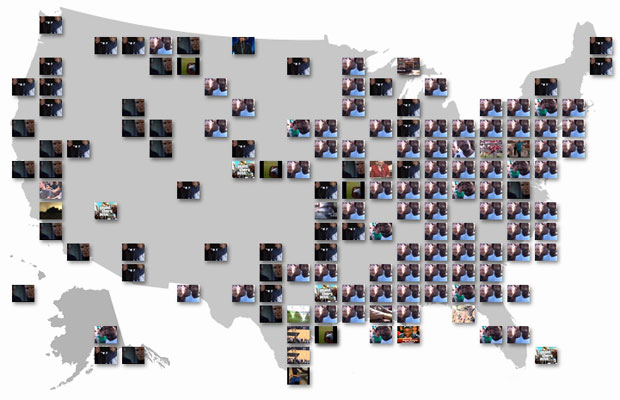 YouTube's New Interactive Trends Map
The new YouTube Trends Map, which made its debut this week, is an interactive graphic map of the country that displays which videos are the most popular in major markets nationwide. The company said the trending graphic was the result of consumer feedback it received from its Trends Dashboard.
Users can break down the data in a few different ways. The site provides statistics for videos that get both the most views and the most shares overall throughout the country, as well as more specific demographics like gender and age group. A user can also hover a cursor over a selected city or region to find out the top three videos in that area.
So far, the data is only available for U.S. YouTube activity, but the company said users should "stay tuned" for updates going forward.
YouTube did not respond to our request for further details.
Going Local
In nearly every market Tuesday evening and Wednesday morning, the video of a news interview with Charles Ramsey, the man who helped rescue one of the Cleveland women found after being abducted about a decade ago, had the most shares and views. Other popular videos included music videos and trailers for TV shows such as True Blood.
That type of data has been available from YouTube before, but the new feature is a visualization of the kind of analytical information that YouTube and parent company Google are very good at collecting. The map adds a greater sense of discovery for users, said Greg Sterling, founder of Sterling Market Intelligence.
"Top or trending videos have been a feature of the YouTube experience in various forms for years," he told TechNewsWorld. "However, this map presents that data in a new way that will enable some people to discover videos they weren't already aware of. It's unclear how much Trends Map is a function of user feedback or simply Google's data and metrics-driven culture."
Monetizing Data
In most tech spaces, that type of data is valuable, mostly for providing marketers with demographic information that will help them create more personalized and efficient ads.
Given YouTube's dominance in the online streaming video space, though, it's tough to break down that data in a way that could help turn YouTube into a better specialized advertising destination than, for instance, a local TV network or a Facebook page.
"While any data visualization is usually a good thing, because YouTube is so popular it is hard to parse the trend map information in any useful way," David Strom, author and communications technology expert told TechNewsWorld. "It could make it easier for people to discover popular videos, but to some extent that is already happening just with general social media buzz from what people post to their Facebook and Twitter accounts."
There are still milestones to be had with views on the site, for instance, said Joel Espelien, senior analyst at TDG Research, such as when South Korean entertainer Psy's hit "Gangnam Style" hit the 1 billion mark. However, YouTube's map actually shows that the most popular videos don't differ much throughout the nation.
"Online video on YouTube today is sort of what broadcast was in the '60s," he told TechNewsWorld. "The whole family was watching the same show. Despite there being a huge variety on YouTube, the most popular stuff is the most popular stuff, and YouTube hasn't really gotten to a point where it can quite segment its audience."
What the data could do is help YouTube determine how it can broaden its reach, said Espelien. The site is reportedly looking to boost revenues by offering paid subscriptions to a few select channels, according to a recent report from the Financial Times. By combining its initiative to produce those professionally produced, revenue-worthy channels with some of the data it can garner about the country's most popular videos, YouTube could be one step closer to a more sustainable business model.
"YouTube is constantly trying to figure out ways to broaden their reach, and this could potentially help them expand the market for advertising on YouTube," he said. "They have to figure out how to turn their massive audience into a segmented, valuable one."