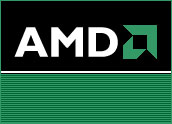 AMD on Tuesday announced its transition from 90 nanometer (nm) to 65 nm process technology. The Athlon 64 X2 dual-core desktop processor is the first product to roll out under the new process.
AMD's announcement comes months after Intel launched its 65 nm initiatives and is another step toward ever smaller transistors (transistors are the building blocks of chips). The next stop in the process shrink will be the leap to 45 nm.
"This is basically how you get Moore's Law. This is an oversimplification, but essentially process shrinks allow chipmakers to put more transistors on a chip which, in turn, let you have multiple cores and other features that give you better performance," Illuminata Analyst Gordon Haff told TechNewsWorld.
Completing the Transition
The move to 65 nm process technology enables AMD to produce more processors on a 300 mm wafer — for increased production capacity — while continuing to aggressively scale performance and reduce power consumption.
By mid-2007, AMD expects to be fully converted to 65 nm production at its Fab 36 facility in Germany.
With the conversion to 65 nm process technology, AMD is scaling capacity to meet growing demand worldwide for x86 processors.
"Customers continue to demand solutions that focus on low-power consumption and quieter operation. AMD is responding by increasing manufacturing efficiency to deliver on the next generation of energy-efficient desktop processors," said Bob Brewer, corporate vice president, desktop division, AMD.
Friends and Rivals
AMD's 65 nm processes have evolved from a technology agreement with ally IBM, as it attempts to catch up to rival Intel.
AMD's investments in plants and equipment equals about 20 percent of Intel's, which in part creates a challenge for the company to keep pace with the industry leader.
"Over the long term, essentially anybody who's building microprocessors has to continue to advance down the process technology curve, because otherwise you are not going to be able to continue shipping faster products," Haff said. "This announcement is significant because it means we should see AMD continue to deliver the products that are on its roadmap — and things are on schedule."
Reviewing the Technology
AMD's approach to transistor development is twofold: Continuous Transistor Improvement (CTI) involves making consistent improvements to the transistor on an ongoing basis; Shared Transistor Technology (STT), uses the most advanced generation of transistor as the starting point for next-generation process technology.
Semiconductor Insights recently analyzed the 65 nm AMD Athlon 64 X2 dual-core desktop processor, awarding AMD an award for most innovative process technology.
"Our analysis of the device has confirmed that the 65 nm AMD Athlon 64 X2 dual-core processor uses minimum gate lengths of 35 nm, nine copper and one aluminum metal levels, strained silicon channel and a silicon on insulator (SOI) substrate," said Don Scansen, lead process analyst at Semiconductor Insights. "Put altogether, it is an impressive technology package."