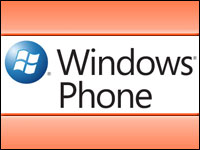 Microsoft on Wednesday introduced Windows Phone 8.1, the latest refresh to its mobile operating system. The update includes a personal digital assistant named "Cortana," based on the popular AI character in the video game Halo. Cortana is the Windows Phone 8.1 counterpart to Apple's Siri or Google's much less personal Now.
Users can access Cortana by voice or type, and she will respond in kind. Powered by Bing, Cortana is capable of learning users' habits and preferences, and can curate and communicate information such as travel times for an upcoming trip, weather updates, or suggestions about a morning commute.
Cortana allows users to set prompts or reminders to be delivered during phone or Skype calls — for instance, to ask a friend about her new job the next time she calls.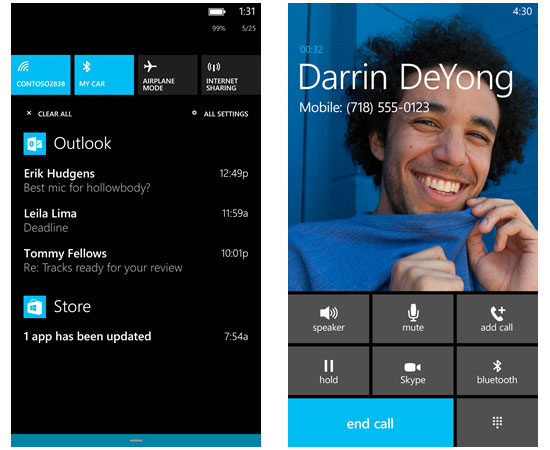 Microsoft has added a notification Action Center to Windows Phone 8.1. Users can pull it down from the top of the phone's screen and customize notifications such as texts and emails.
The update also features deeper integration with Skype, which comes pre-installed. The dialer includes a Skype button, allowing users to contact friends or family using Skype contact information.
Windows Phone 8.1 started rolling out to Windows Phone 8 users this week, and devices pre-installed with 8.1 will launch in the coming months.
Watch Out Siri, Google Now
Microsoft's inclusion of Cortana comes at the right time, said Dan Miller, founder and senior analyst at Opus Research.
Intelligent assistants might not be the biggest selling point for smartphones right now, he acknowledged, but the company couldn't hope to compete against Apple and Android without a Siri or Google Now of its own.
"Cortana has been rumored for almost a year now, and Microsoft did not disappoint," Miller told TechNewsWorld. "Intelligent assistance is a prerequisite for today's mobile operating systems."
Microsoft has had time to perfect some of Cortana's most important functionality, he noted. "Cortana has some really good points, starting with a natural language front-end to Bing, which has really improved its search and Q&A capabilities. Even though some skeptics have characterized Cortana as 'the return of Clippy,' it's much better than that — primarily because Microsoft has really good natural language-processing capabilities, and it has all of Bing as its knowledge base."
Cortana first will launch in the U.S. in beta mode, and then officially debut in the U.S., UK and China during the second half of 2014.
Slow and Steady
Overall, Microsoft's Windows Phone 8.1 is a competitive addition to the smartphone race, said GigaOM analyst Colin Gibbs.
"The latest version isn't enough to dramatically change the landscape, but it will almost certainly help Microsoft continue to close the gap on Google and Apple," he told TechNewsWorld.
The company's slow and steady approach might not win the smartphone race, but Microsoft is very much in the game, said John Feland, CEO and founder of Argus Insights.
"Microsoft has a long history of using incremental moves to build momentum and slowly overwhelm the competition," he noted. "In contrast to BlackBerry, we see demand for Windows Phones improving over time, meaning Microsoft is doing something right for a small but growing group of consumers. Given the saturation in smartphones, Windows Phone 8.1 could do well to differentiate themselves from the pack."
Cortana is helping Microsoft break away a little, but for Windows Phone 8.1 to make a dent in the market, the company is going to have to go after new consumers, said Ben Bajarin, director and founder of Creative Strategies.
"Unfortunately, Microsoft needs to do quite a bit more to raise the bar," he told TechNewsWorld. "Their target consumers are not platform switchers for the time being but first time smartphone buyers in emerging markets. Targeting the next mass of new smartphone owners is how Microsoft can look to gain market share and hopefully develop their ecosystem."