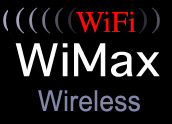 Broadband access equipment provider Fujitsu Telecommunications Europe has signed a Memorandum of Understanding for a reseller agreement with Airspan Networks.
The agreement with Airspan, a broadband access wireless communications company, would allow Fujitsu to resell its AS.MAX family of WiMax broadband wireless access products.
Fujitsu will resell Airspan's HiperMAX, MacroMAX and MicroMAX base-station products, as well as EasyST and ProST customer premise equipment. The two companies will also evaluate options for incorporating Airspan's WiMax technology into Fujitsu's GeoStream Access Gateway portfolio of products.
Getting Ready for Prime Time
"WiMax is the single most important development in broadband wireless access, and has generated enormous interest from large and medium sized operators in Europe, North America and Asia," said Fujitsu general manager Andy Stevenson. "The economies of scale and advanced technology offered by WiMax makes broadband wireless an attractive complement to our already extensive copper and fibre access capabilities."
WiMax, short for "Worldwide Interoperability for Microwave Access," was crafted to make wireless WANs more attractive to corporate and end users. WiMax products, which fall under the new IEEE 802.16 standard, are starting to trickle into the marketplace, but analysts are split on the technology's future.
Some view it as nothing more than a follow-on to current niche applications while others think it has the potential to garner widespread use.
A WiMax Milestone
Yankee Group senior analyst Lindsay Schroth told TechNewsWorld the Fujitsu-Airspan alliance is one of many new partnerships forged in the WiMax sector during the past couple of months. That's important, she said, if vendors are going to take WiMax to the mass market.
"There's been a lot of hype and high expectations put around WiMax because of some of the people involved. Some of that was pretty unrealistic in the beginning, we definitely believe there is a place for WiMax in the world," Schroth said.
She calls the recent events "the first WiMax milestone" in the actual equipment certification, which she expects to happen at the end of 2005.
"Having large silicon manufacturers playing into the game and putting their money behind actually developing the silicon is critical," Schroth said. "It's the first step toward having products later this year."