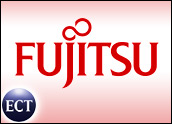 After delivering the industry's first 2.5-inch Serial ATA hard disk drive in January 2004, Fujitsu Computer Products this week set out to close the performance and capacity gap between desktop and laptop computers when it announced its latest hard disk drive.
The MHV2160BT is a 4200 RPM, 160 GB 2.5-inch Serial ATA (SATA) drive engineered to address what Fujitsu sees as a growing demand for mobile hard disk drives with the speed and capacity required for high-end audio/video computing. The new SATA hard disk drive is expected to ship by the end of this year.
Following more than four years of SATA development on the 2.5-inch platform, Fujitsu said its newest hard disk family member offers low power consumption, increased capacity, high shock tolerance and quiet operation designed to accommodate users that are migrating from aging desktop systems to newer high-performance notebook computers.
Rival Capacity
"In the past five years, the computing industry has seen a steady and dramatic transition from desktop PCs to notebook computers," said Joel Hagberg, vice president of marketing and business development, Fujitsu Computer Products of America.
The hard disk drive industry has keyed off this trend by developing new and innovative drives that rival the capacity, performance and reliability of their larger counterparts. Hagberg said the MHV2160BT is the fruit of continued efforts to deliver hard disk drives with increased capacity for improved performance while partnering with pioneering companies to bring next-generation SATA solutions to market.
Demanding a Digital Revolution
Analysts said the demand for high volumes of mobile storage is a precursor to the digital revolution. Digital movies, music and photographs take up large blocks of storage space, and younger consumers want mobility, according to Diane MacAdam, partner and senior analyst at Data Mobility Group.
"As I travel, I see people watching movies on their laptops on the airplane," MacAdam told TechNewsWorld. "This is the way society is going. It's a growing market that will just keep growing as digital media usage goes mainstream."
Poised to Capitalize
Fujitsu is capitalizing on the demand. During the period ending June 30, Fujitsu increased its mobile hard disk drive sales for the 12th consecutive quarter and sustained its position as the second-largest supplier of 2.5″ mobile hard disk drives.
During the quarter, Fujitsu shipped 4.45 million mobile units, a 71 percent increase over the same quarter last year. Fujitsu also maintained its position as the second-largest supplier in the enterprise hard disk drive market, increasing shipments to 1.54 million units, a 28 percent increase compared to the same quarter last year.
"The hard disk drive market has seen remarkable growth the past few years, particularly in the mobile and enterprise markets," said Dave Reinsel, director of storage research, IDC. "Through a commitment to driving innovative technologies and maintaining its focus on established hard disk drive platforms, Fujitsu has fared well in the competitive marketplace, steadily growing its overall unit share since 2002."