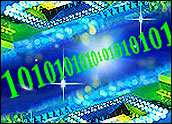 The high season for video game sales is just around the corner and there is still speculation about what two of the three major console vendors will bring to market.
Sony announced earlier this week that its new PlayStation 3 would be available in much lower quantities than expected in the U.S. Now Nintendo is confirming that its new Wii console will be out in time for the holidays. Meanwhile, Microsoft is sitting pretty for 2006 with plenty of supply for the expected holiday season demand.
With Sony struggling with production glitches and Nintendo still without a console in hand in mass quantities, Microsoft could emerge as the revenue winner in the video game console segment this year. If Nintendo does get to market on time, though, its low-priced gaming system could take the crown.
"It's still a little bit too early to make the final call, but IBM shipping these chips is good news for Nintendo. The chips are out there in quantity, which allows Nintendo to make sure it has enough product to meet the demands of the marketplace," JupiterResearch Analyst Michael Gartenberg told TechNewsWorld.
IBM Comes Through
IBM on Friday announced that the microprocessors that will serve as the digital heartbeat of Nintendo's upcoming Wii video game console are being shipped from its New York fabrication facility. The shipments come over a year after Apple snubbed Big Blue for Intel processors in its Macintosh computers.
Earlier this year, IBM and Nintendo signed a multi-year microchip production agreement to support the upcoming launch of the Wii. IBM has boasted that the chip, code-named "Broadway," will deliver experiences not previously possible on video game consoles.
Nintendo said Wii is on track to ship in the fourth quarter. The company plans to ship 6 million systems to retailers around the world between its fourth-quarter launch and the end of its fiscal year on March 31, 2007.
Sony's Woes
Meanwhile, Sony on Wednesday said the European launch of its next-generation PlayStation 3 video game console will be delayed until March 2007. The machine will go on sale in the U.S. and Japan in November as planned.
Sony had expected to ship 4 million of the PlayStation 3 machines by the end of the year. That number could fall to as low as 2 million because of a problem in mass producing a key component in the machine's Blu-ray disc player.
"When Sony designed the system, they made bets years in advance that when they got to a certain point in the equation there would be enough drives available. Sony may end up diverting Blu-ray drives that would have gone into DVD players to the PS3," Gartenberg said. "I'm sure that in Tokyo they are working out those supply chain logistics to make sure they get these built."