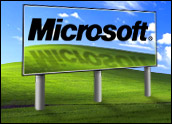 Microsoft is planning to launch two Windows XP thin clients, according to sources. Codenamed Eiger and Moch, one client targets low-end PCs for task-oriented workers and the other targets mobile workers.
Microsoft declined to comment on the new product releases, but news reports said the software giant is aiming to make it easier for system builders and partners to deploy pre-packaged, thin-client solutions rather than customizing software or using ISVs.
Thin Client Growth
Unconfirmed reports said the thin clients are not low-end versions of Microsoft's dominant Windows platform. They are alternative operating systems designed for customers that are choosing thin clients and a server-centric computing model over full PCs.
Although enterprise thin clients have had trouble gaining acceptance in the PC-computing mainstream, there's still plenty of reason for optimism, according to IDC.
Enterprise thin clients will ship 3.4 million units worldwide in 2007, up from just 1.5 million in 2003, a compound annual growth rate of 22.8 percent, the research firm said.
Thin-client computing is already the most successful group within Microsoft, percentage wise, with 30 percent year-over-year growth.
Enderle Group principal analyst Rob Enderle told TechNewsWorld that this duo of thin clients is seemingly part of Microsoft's attempt to offer customers a highly targeted packaged product.
"The advantages to a thin client approach is they tend to be much more secure than a rich operating system," Enderle said. "They are much easier to support. They are much closer to an appliance. In other words you get features like instant-on, instant-off. There's just not much complexity there to break."
Another Battleground
Thin computing in the cash register environment is another battleground featuring Linux and Microsoft. That's because it's one of the best markets for the technology today, according to analysts, along with kiosks, data entry functions and other tasks where terminals were popular in years past.
"The downside to it has always been network bandwidth," Enderle said. "You saw that most prominently with Sun's SunRay solution, which was arguably the richest thin client that's been on the market but was so costly to deploy that it largely bounced. As bandwidth has been increased, the attractiveness of thin clients has grown."