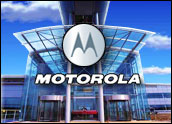 Motorola on Friday signed an exclusive agreement with Chinese online gaming giant Shanda Interactive. The duo's goal is to improve the mobile gaming experience in the growing Asian marketplace.
According to the agreement, Motorola will launch exclusive mobile versions of Shanda's popular "World of Legend" and "Magical Land" online role playing games on specially customized Motorola E680g handsets.
Both companies stand to benefit from an already large and expanding Asian opportunity. China's mobile gaming market is expected to rise to US$714 million by 2008, according to Analysys International, more than a sevenfold increase over 2004. Motorola is betting the partnership with Shanda will cause Chinese consumers to choose its phone over another manufacturer's.
Mutual Advantage
Shanda brings to the table a portfolio that includes some of the most popular multi-player and casual online games in China, along with online chess and board games, a network PC game platform and a variety of cartoons, literary works and music.
"Motorola is dedicated to providing China's gamers with a superior mobile gaming experience, and that has to include the very best in content. Shanda's 'World of Legend' and 'Magical Land' are perhaps the most popular games this country has ever seen, and it is only fitting that they make their mobile debut with Motorola," said Ian Chapman-Banks, Motorola's North Asia general manager of marketing and business development for mobile devices.
Expanding Revenue Streams
For its part, Motorola is a Fortune 100 company with a global brand and a solid reputation. Shanda executives believe Motorola can help the company make inroads into the growing market for mobile gaming in China.
"The cooperation with Motorola will further expand Shanda's user base from a PC to a mobile platform, giving users more flexible choices to access our leading game content still supported by our superior unified operating system," said Shanda President Tang Jun.
Both Motorola and Shanda were quick to point out that the two online mobile games are not merely new versions or extensions of the PC games. Instead, they can run in conjunction with PCs and interact, with users being able to transfer points, weapons, and other assets between their handsets and their PCs.
Mobile Gaming Maneuvers
Mobile gaming revenues in developed markets have slowed down and flattened out, according to Yankee Group analyst Mike Goodman. He told TechNewsWorld that the trend in North America and Europe may have peaked.
"Mobile gaming is very similar demographically speaking to casual games on the Internet. These tend to be dominated by women and tend to skew somewhat older," Goodman noted.
Unlike console gamers who are apt to spend $400 on an Xbox and another $60 for a game, these casual players don't consider themselves to be "gamers" and therefore do not spend large amounts of money on the gaming habit, Goodman added.
Branding Strategies
"To continue to get mobile gaming revenues to grow, you need advertising. If you are not going to continue advertising in the short-term, you need new markets," Goodman explained. Motorola and Shanda are executing both strategies.
The companies announced a series of co-branding initiatives, including preloaded Shanda content on Motorola's new E680g gaming handsets, promotion of the handset within the PC versions of "World of Legend" and "Magical Land," and cross-brand packaging.
Shanda will make its online, off-line and Internet Cafe resources available to Motorola, as well as share Shanda's registered user database for promotional purposes.