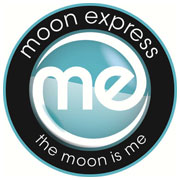 Moon Express on Thursday unveiled the design of its MX-1 robotic spacecraft to more than 10,000 attendees at the closing session of Autodesk University in Las Vegas.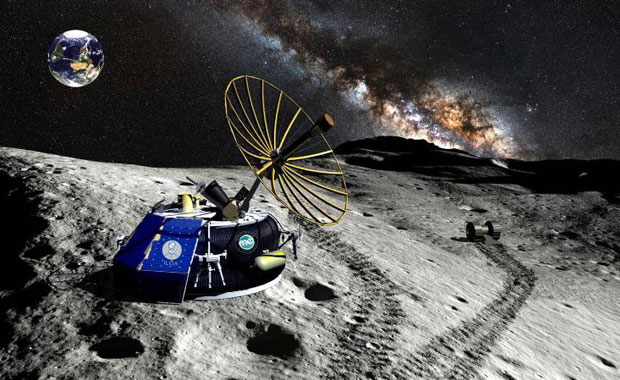 The Moon Express MX-1 robotic lunar lander spacecraft uses innovative exponential technologies and green fuels to reach the surface of the Moon from Earth orbit.
Moon Express plans to deploy the unmanned MX-1 to the moon and perhaps capture Google's Lunar XPrize.
The MX-1 will be able to perform a variety of scientific and commercial functions. Moon Express plans to help NASA deliver payloads including plants and a telescope. Eventually, the craft could be used to help service satellites, clean up space debris, or even mine resources.
The Moon Is Green
The lunar lander will be "green" — powered by sunlight and using hydrogen peroxide for rocket fuel.
It will be smaller than many other spacecrafts that have traveled away from Earth — about as big as a coffee table and weighing just about 1,320 pounds. Its lighter structure is thanks in part to its design. The MX-1 will use its empty fuel tanks as landing support, eliminating the need for a landing structure such as legs.
"I'm confidant that Moon Express is going to get to the moon," said Larry Taylor, professor in the Department of Earth and Planetary Sciences at the University of Tennessee Knoxville. "They might not do it first or the best, but this is a good demonstration that different companies and teams can work together to create something that has excellent potential for getting to the moon."
Going for Gold
Moon Express is shooting not only for the moon, but also for Google's Lunar XPrize. The international challenge calls for landing a robot on the surface of the moon, having it travel at least 1,650 feet, and having it send two broadcasts back to Earth before the end of 2015.
Google will award US$20 million to the first team to accomplish those feats; it has set aside another $20 million for other high achievers.
Moon Express is one of more than 20 teams worldwide vying for Google's prize. There's much more at stake in the race than a cash payout from Google, said futurist Glen Hiemstra.

"The first nation or company to establish a permanent presence there will have a great deal of influence over eventual development of the moon," he told TechNewsWorld. "Whether this is for the purposes of mining Helium 3 and other rare elements, or establishing a jumping-off point to another mission, or to support space tourism, whoever is first on a permanent basis will have an advantage. Thus the Chinese mission to the moon launched this week."
Who's Funding?
The question now is who is going to be funding those efforts to land, explore and set up establishments on the moon, Hiemstra said.
The debate about whether it will be public or private funding that will propel the U.S. to the next era of space exploration isn't likely to end anytime soon, said Taylor. But the MX-1 is a good example of the kind of giant leaps that can be made when space enthusiasts and industry veterans are inspired by an exciting prize.
"One of the major problems in the industry is that it can be tough for a bunch of companies to work together to do a good job on something like this," he told TechNewsWorld. "There are a lot of different voices trying to decide where to put our space priorities, and this is an example that a couple of people in the industry can get together and work like a team and do something just as good as anything NASA could do."