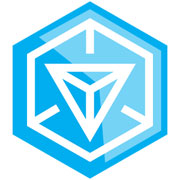 Google's Niantic Labs on Monday announced that it was lifting the invitation-only restriction on its augmented reality game Ingress.
The game launched in beta about a year ago, and interested players needed an invitation code to participate. Now all Android users can download the free massively multiplayer game from Google Play.
The game will officially exit beta status on Dec. 14. In preparation for the launch, Niantic Labs has organized player events, dubbed "Operation #13MAGNUS," in 39 cities around the world.
In the game, players must choose a side — Enlightened or Resistance. The teams fight for control of the game's energy, or "Exotic Matter," which is stationed in portals around the world. When players visit those real-life portals — places such as city landmarks, sculptures or famous buildings — they collect the energy and can score points for their team.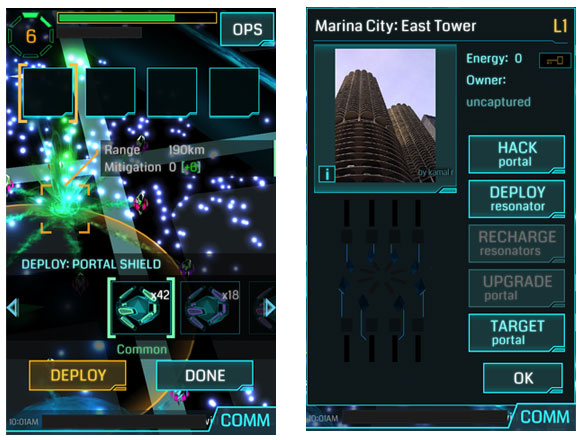 As more players join the game, they can work with fellow teammates to create more portals. The response so far has been positive, according to Niantic Labs. The Ingress app has been downloaded more than 1 million times by users in 200 different countries, and more than 1 million portals have been discovered and submitted.
Google's Helping Hand
Working within Google could help Niantic Labs produce a successful — albeit perhaps niche — game, said Ted Pollak, senior gaming analyst at Jon Peddie Research.
"When it comes to location-based gaming, Google has very few potential competitors because of their Maps and Earth products," he told TechNewsWorld. "A game like this would also work well with Google Glass."
The benefits for Google's core business could be significant, said Dan Roy, founder of Skylight Games.
"When you think about Google, it's an advertising company, so the location element of this could play in very well with Google's overall core business of mobile search and location-based offers," he told TechNewsWorld. "Right now, that's not integrated into the game, but that is one of the possible synergies that could come from working with a company like Google."
Attracting the Right Crowd
For any kind of advertising strategy to work, the company's first priority must be helping marketers provide a valuable deal to players, said Wanda Meloni, president and founder of M2 Research.
"There is a real opportunity for advertising in gaming, because from a general consumer brand perspective many companies are interested but just haven't figured out a way to do it that is adding real value to the consumer," she told TechNewsWorld. "It will be interesting to see if they can make an ad that is filtered properly and can provide players with a valuable location-based deal."
In the case of Ingress, that consumer base likely is not going to be a large, mainstream crowd — which could actually help advertisers narrow the playing field and more efficiently target the gamers, said Roy.
"I don't think this is a broad general audience game," he noted. "It's very location-based, which makes it niche, and it being Android-only makes it a little harder to access for some people, too. The theme and stylization is very tech, hacker and sci-fi oriented, and that again is a smaller subset of the population. It's also a very time-intensive game, so that usually means it's the younger, tech-savvy people that have the time to play it long-term."
Even if Niantic Labs isn't able to effectively monetize that consumer base, Google is not taking a big risk in hoping that it can, said Pollak.
"Google wouldn't even feel a prick if this didn't take off," he pointed out, "but if it does, it could have measurable benefits."