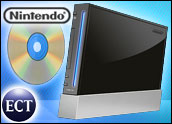 Nintendo is forecasting minimal losses with its next-generation game console, Wii.
Nintendo President Satoru Iwata said Tuesday that he is confident that Wii will compete well against the likes of Microsoft's Xbox 360 and Sony's Playstation 3 when it debuts sometime in the fourth quarter of this year.
Nintendo announced last month that Wii's price tag would not exceed US$250 in the United States or $220 in Japan. The company expects to ship 6 million systems worldwide between the fourth quarter of 2006 and March 31, 2007, the same sales volume rival Playstation 3 is forecasting for its console, which is to be released in November.
"Although I am not going to give a specific sales target for the Wii console, we promise here to achieve sales sharply above those we have achieved with our Gamecube console," Iwata said.
Bucking the Gaming Trend
If Iwata delivers on its promise, Nintendo will be bucking an established trend in the gaming arena. While Nintendo is reporting minimal expected losses, Sony is anticipating operating losses of about $884 million in its game division this fiscal year thanks to Playstation 3-related costs. Microsoft has also yet to turn a profit with its Xbox.
It is common for game console manufacturers to lose money on their hardware in the short term. The companies bet on long life spans and big gaming software sales to offset the cost of producing the consoles.
"It is a strange notion that a game console always leads to mounting losses in the beginning," Iwata said. "We can't promise we won't even have a one yen loss, but we are not expecting an enormous loss."
A Different Approach
By the same token, Iwata does not expect enormous positive impacts on the company's earnings from sales of Wii in the current fiscal year, either.
That's because, in part, Nintendo doesn't operate the way Microsoft and Sony do, according to In-Stat video game analyst Brian O'Rourke. "Microsoft and Sony spend a lot of time developing cutting-edge technology. Nintendo is not a technology company — it's a toy company. It's not interested in bleeding-edge electronics and graphics," he told TechNewsWorld.
Remote Distinction
Nintendo's success, in part, hinges on its dramatically lower price point. The Xbox sells for about $400. The Playstation 3 could sell for about $500, making it one of the most expensive mass-market games ever to hit the shelves.
Nintendo is trimming costs by trimming power, but it does have a unique hardware component to offer: a remote control.
The motion-sensitive device allows users to direct the action on the television screen using one hand, through the motion of the controller itself. In true interactive style, users playing golfing video games, for example, would swing the remote as if it were a club.
The remote control has been well received. However, the Wii name has been criticized. At E3, the company said it thinks Wii will eventually earn a distinction among other strange, yet beloved names like Google and Ikea.
DS Momentum
Meanwhile, Nintendo's DS handheld game continues to perform well in the market. The company plans to boost its capacity to produce the DS from 1.6 million to over 2 million units a month to deal with escalating demand.
"Our DS has already achieved accumulated sales of 8.43 million units in just 18 months since its launch, and I now believe that sales will shortly break 10 million as a shift to portable game consoles from conventional stand-alone machines is now underway," Iwata said.