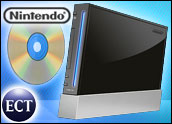 Nintendo has revealed that it will call its next-generation gaming console simply "Wii." The system will go head to head with Microsoft's Xbox 360 and Sony's upcoming PlayStation 3.
Nintendo revealed the new identity of the much-anticipated video game console, previously code-named Revolution, on Thursday. With Wii, pronounced "we," the firm said it intends to break down the wall that separates video game players from everybody else.
"Wii will put people more in touch with their games … and each other," Nintendo said in a statement posted on its Web site. The company figured Wii is a word that can easily be remembered by people around the world, no matter what language they speak.
The Branding Strategy
Nintendo aims with its branding strategy to revive the company's diminishing gamer appeal. The company was once the market leader in the console business, but it has lost ground to rivals Sony and Microsoft in recent years.
Will the brand capture the attention of the consumer market? The spelling is odd, yet vaguely Asian-sounding, and Asia is a key market for Nintendo, noted In-Stat analyst Brian O'Rourke.
According to O'Rourke, Wii sounds like "we," signifying that the console is for everybody, not just hard core gamers, and the double-i spelling is supposed to symbolize the controllers and the image of people gathering to play. The system's game controller is a tall, thin white unit that's shaped like a remote control.
The motion-sensitive console allows users to direct the action on the television screen through the motion of the controller itself using one hand. In true interactive style, users playing golfing video games, for example, would swing the remote as if it were a club.
However, O'Rourke pointed out, "Ultimately, it's not the name that's going to sell the platform. It's the capabilities and the software."
The Value Play
The yet-to-be-confirmed price may also be an important factor. The Xbox and accompanying hard drive cost about US$400. The PlayStation 3 is expected to carry an even higher price tag.
"Nintendo's Wii platform will be a value play in this generation. It will probably be priced well below the Xbox and PlayStation 3," O'Rourke said. "Between this value play and its popular franchise characters, Nintendo should do fine."
Nintendo is expected to reveal pricing and launch date information for Wii at E3, the gaming industry's largest trade show, in less than two weeks.
The Inclusive Play
Meanwhile, Nintendo is hardly out of the consumer consciousness. Its handheld DS system is performing well, and its strategy to target nontraditional gamers is seeing success. Nintendogs, a game that allows the player to take care of virtual puppies, is a good example of a title that appeals to women and adults who might not otherwise turn an eye toward gaming.
"Nintendo has shown over the past year or two that it is willing to take some risks with software that appeals to an older demographic that's not necessarily a hard core gaming demographic," O'Rourke remarked. "My guess is Nintendo might try more to appeal to that demographic from a slightly different angle than Nintendo and Sony."