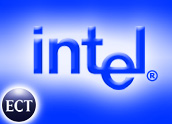 Intel said today it has shelved plans to design a LCoS (liquid crystal on silicon) chip for flat-panel televisions. Intel first touted the chip nine months ago, saying it would drop the price of flat-screen TVs to under $2,000.
Intel's exit from the digital television chip market is a sign of internal turmoil that must be fixed, observers say.
"They have had a number of slip-ups this year," according to analyst Rob Enderle. "They are in the middle of leadership transition that can lead to mass turmoil inside a company. They have to fix this, and fixing it is not a given."
Crumbled Chip
The chip originally was to be released in the second half of this year, helping the microprocessor giant in its big push into the consumer electronics market. Instead, Intel announced in August it would indefinitely delay the release of the chip.
Today it threw up its hands altogether.
The chip Intel had planned to release had half the resolution the market wanted, Enderle said. Combine that with falling prices — which would have forced Intel to sell at a loss — and the market became even less attractive to Intel.
Too Far Behind TI
"By the time they would release a chip at the higher resolution, the market would be past that. They just couldn't get there," he said. "At the end of the day, Texas Instruments out-executed Intel. It's one of the few times I've seen TI out-execute Intel." TI uses digital light processing technology, which has been used by 50 manufacturers of rear-projection flat-screen TVs since 1996.
The TV chip announcement arrives hard on the heels of other missteps from Intel.
Last week the company canceled plans to introduce a 4 GHz desktop computer chip. The company said it would instead focus on future projects. At the same time, rival AMD was announcing two new high-end chips it claimed put it ahead of Intel in the race for clock speed.
Thursday's release of a new chip for notebook PCs, the Centrino Pentium M 765, elicited shrugs from analysts who said the slightly higher speed chip will have no impact on the market.