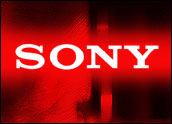 Sony yesterday announced new tools to allow software companies to develop games for its PlayStation 3 video game console. The electronics maker said yesterday morning that it will acquire Britain's SN Systems and has formed alliances with U.S.-based Ageia Technologies, Havok and Epic Games to make more tools available.
Sony is preparing to reinforce its dominant console market position with a PlayStation 3 that networks games, music and movies, among other home entertainment devices.
Battling for Share
Sony said in May it would release the PS3 next year, complete with a graphics chip with 300 million transistors. That's more processing power than Microsoft's Xbox, Nintendo's GameCube and the PlayStation 2 combined.
But Rob Enderle, principal analyst with the Enderle Group, told TechNewsWorld that Microsoft may get out of the box first with its next-generation console and established developer tools.
"With the Xbox supposedly hitting the market first, the expectation is that many of the top titles will be ported to the Xbox first and the Sony [PlayStation 3] much later because of the difficulties in developing for the PlayStation 3 platform," Enderle said. "That would make the market leader, in effect, almost instantly the market follower, and be a precursor to Sony losing market leadership."
Making Alliances
Amid speculation as to which console will arrive in the hands of gamers first, Sony is forging ahead with plans to strengthen its toolset.
Sony's alliance with Epic Games gives it sub-licensing rights of Unreal Engine 3, a complete games development framework that includes a programmable shaders tool, physics engine and GUI-based physics attribution tool.
Various other tools, such as scenario development, movie scene development, animation and particle animation tools are also included.
"We're very happy to have a strategic licensing agreement with Epic Games," said Masa Chatani, corporate executive and CTO, Sony Computer Entertainment. "The power of Unreal Engine 3 demonstrated at E3 was so highly received. By providing the outstanding content development technology of Unreal Engine 3 for the PS3 developer community, we believe that many high quality content maximizing the power of PS3 will become available."
Facing Off
Analysts said Sony sees the market threat and knows tools are not its core business. Its executives also know how the video game tide can turn. After all, Sony took the lead from Nintendo, and Nintendo took it from Atari.
But will an acquisition and some strategic alliances give Sony a far and away lead in the battle for console market share? Enderle said an acquisition alone won't solve Sony's toolset problem.
"Once you buy a company, you have to integrate it. It can take years to get an acquired unit working within your culture and structure, and Sony's culture is undeniably unique," Enderle said. "Few do integrations well, and Sony is not on that list."