Innovative 3D technology, connectivity, a new Move controller and the reveal of a 3G NGP (Next Generation Portable) were some of the highlights rolled out by Sony's video game division at the E3 2011 Conference in Los Angeles on Monday.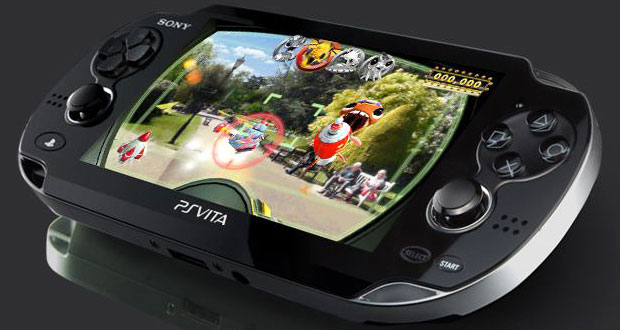 The Sony PlayStation Vita
Sony Computer Entertainment President and CEO Jack Tretton greeted members of the media and tech industry at the Los Angeles Memorial Sports Arena to spotlight some of the company's latest developments.
One of the biggest reveals was the announcement of the new the PlayStation Vita. It's Sony's new portable gaming device that will be available in a 3G version, underscoring the importance of connectivity that seemed to be a theme of the event.
Sony's other new gaming developments also focused heavily on 3D technology. Tretton announced the launch of a branded PlayStation 3D monitor with a less expensive pair of active 3D glasses that should be available in December. The design would allow two players to view different images on the same screen, at the same time getting a full screen of gaming action. The glasses and monitor together will go for US$499, an aggressive price likely aimed at a young crowd like students.
In addition, many of Sony's current games will be 3D-enhanced in the future.
Will 3D Be King?
Sony is clearly pressing 3D development for its gaming platforms, but despite the innovative and enhanced technology that goes into creating the interactive 3D experience, consumer reaction hasn't been as positive — in both sales and feedback — as many developers have hoped.
"I'm surprised how hard the industry is flogging 3D, given the rather tepid response consumers have had to this technology. I understand that the device makers need something new to sell. Unfortunately, it's increasingly looking like 3D isn't the thing that's going to make consumers buy new consoles and TVs," Carl Howe, director of anywhere consumer research at Yankee Group, told TechNewsWorld.
Still, Sony has a huge stake in the 3D world and will continue to promote its products in that realm.
"The emphasis on 3D surprised me a bit — but that's because I figured the air is leaking out of that balloon pretty quickly. Then again, Sony has made a sizable bet on that technology so it's natural for them to wave the flag as much as possible," Charles King, principal analyst at Pund-IT, told TechNewsWorld.
PS Vita
The other big plug from Sony was the PS Vita, its next-generation handheld device.
It will sport 3G connectivity, but when it was announced the 3G provider would be AT&T, boos were reportedly heard from the audience.
It's unclear how well the PS Vita will sell. The price — US$249 for the WiFi version and $299 for 3G — could be attractive to some gamers. But there's concerned it's too similar to other mobile devices to be a hot seller as an additional digital device for consumers.
"Smartphones are largely taking the place of dedicated handheld gaming devices. Apple's iPhone is already making a lot of money for game developers at lower price points, so at this point, I'd have to say that PSVita is trying to fight an uphill battle for a dwindling number of die-hard gamers who won't accept gaming on a phone," said Howe.
The Vita will be available by the holiday season.
Security Concerns
Before the event, speculation arose that Tretton would address the security breach that affected PlayStation Network users in April. Sony admitted that hackers obtained personal information such as names, addresses, passwords and possibly credit card info.
The conference opened with Tretton bringing up the incident. His tone was frank, but rather than address specific security concerns, he apologized for the inconvenience that accompanied the debacle.
His treatment of the matter at the event left some wondering whether he should have said more, perhaps reassuring customers with future safety precautions or guaranteeing better security going forward.
"This wasn't just a 'my bad' flub but a significant error that damaged Sony's reputation and was compounded by the company's lack of transparency. Overall, it seems reasonable for PS3 owners to think, 'Xbox 360 with Kinect' is looking pretty darned good right now," said King.
Conversely, the mention of a serious security breach could have been a distraction to the event.
"While it's unclear hackers will let them get away with it, I suspect they would like to put the issue behind them," said Howe.
Overall 'Meh'?
Early reactions from prominent gaming Twitter feeds and blogs weren't overly critical of the announcements, but a general feeling of lackluster surrounded the event.
"It was merely an acceptable rather than a memorable performance," said King.
That's perhaps to be expected considering the products being plugged.
"I find it hard to find much exciting in the latest E3, mostly because almost all of the consoles are in the middle of their life cycles. That means that all the innovation is going to be on the content side, which leaves the platform makers of Microsoft, Sony and Nintendo with little to talk about other than all the great content being developed, mostly by others," said Howe.