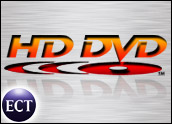 At the National Association of Broadcasters 2006 convention in Las Vegas on Monday, Microsoft and Universal Pictures announced a collaboration on the release of next-generation HD DVD discs.
The discs use VC-1, the video compression standard recently approved by the Society of Motion Picture and Television Engineers and one of the mandatory codecs in the HD DVD specification. Universal will also use iHD for the interactive features of the new titles. The launch of HD DVD players and titles last week in the U.S. represents the first broad market availability of high-definition optical media for consumers.
"As a technology and platform provider, Microsoft views Universal's commitment to VC-1, iHD and HD DVD as critical to delivering a consistent consumer experience across the consumer electronics and PC ecosystem," said Blair Westlake, corporate vice president of the media, content & partner strategy group at Microsoft.
The Standard Wars
HD DVD is one of two standards competing for the right to recode information for a variety of media from VCR tapes to CDs. In one corner is Blu-ray with powerful supporters like Sony and Matsushita Electric Industrial. On the other side is HD DVD, a newer technology with supporters like Microsoft, Toshiba and NEC.
At stake is the ability to gain ground in a media storage market that research firm In-Stat expects to grow from approximately US$33 billion in 2004 to $76.5 billion in 2009 worldwide.
"This is a win for HD DVD and a win for Microsoft. It means Microsoft technology is now part of a major studio's step going forward," JupiterResearch analyst Michael Gartenberg told TechNewsWorld. The industry will continue to see these sorts of announcements from both sides of the debate until there is a clear winner, he added.
VC-1 Victory
As part of Universal's initiative, the studio is using VC-1 for its initial HD DVD titles, including "Serenity," "Doom," "Apollo 13," "The Bourne Supremacy," "U-571," "Van Helsing" and many more. Given the lower bitrate required with VC-1 to deliver 1080p, high-definition movies, Universal said it will have room to spare within HD DVD's 30 GB capacity for interactive features and other extras.
With iHD, the studio is offering interactive menus that are overlaid on top of the movie and accessible without interrupting playback. Additional features, such as user-defined bookmarks that stay with the title, picture-in-picture commentaries, and network access to download new features and HD movies trailers, all access standard HD DVD features (secondary video decoder, network access and persistent storage).
"Universal looked for the ideal format for the delivery of high-definition content and found VC-1 to offer the quality that we needed for our titles," said Craig Kornblau, president of Universal Studios Home Entertainment. "With plans to release a wide range of HD DVD titles, Universal also needed a flexible interactive layer that can scale to accommodate new features. This is a scenario where VC-1 and iHD came out far ahead of other technologies."
In addition to the Universal titles using VC-1, currently 100 percent of all the shipping HD DVD titles from other studios in the U.S. are using the VC-1 codec as well.